Your questions answered!


Read the answers to the most commonly asked Neopets questions this week in the Editorial section. Each week the most popular questions will be answered by one of the creators of Neopets, so keep checking back to stay updated.


---
Quote of the Week
Before Meridell, before Altador. Before any and all of modern Neopia, there was the Great Empire. Ruled by twelve ancient and powerful wizards, the like of which have not been seen since, they united Ancient Neopia under a single banner and ushered in generations of peace and prosperity. Their dazzling heights were only matched by their fateful end, for the Circle of Twelve were corrupted from within, and tore apart the civilisation they had formed to protect. From the ruins of this shattered world, King Altador emerged to found his new Empire. But the legends of the Great Empire still live on today.
---
| | |
| --- | --- |
| Neopia is a world filled with history and stories, new events constantly happening and changing what we knew. These events (many which go by the term "plots" if they're particularly big in scope) are recorded into the archives of history and remade into legends for the common Neopia to easily remember and re-tell to future generations. But who are these unaccredited authors of these legends? Who are they to take history, comb through it, and pick what parts which the masses will consider the definitive story? Let us follow the paper trail to these writers who make a huge impact on history by: | Welcome, dear readers, to this very special edition of the Neopian Times: Legends and Folklore! Today it is our honour to present you with an exclusive interview of four legendary Lennies: the fabulous Finneus of Altador; the great and wise Lenny Conundrum Wizard; the mysterious Duchess; and, finally, the Lightning Lenny himself! Your hosts today are the two of us: Duckie the Baby Lenny and Glymmer the Faerie Lenny. Needless to say, we are thrilled and a little star-struck to have the opportunity to interview these mythical Lennies. Let's get started! |
What Happened To Geraptiku?




Ahhh, Mystery Island. Home to sandy shores, beautiful jungles and endless fun for everyone. At first glance there doesn't appear to be anything mysterious about Mystery Island. It's a vacation spot for Neopians just looking to get away from the ups and downs of life. However, if you journey deep into the depths of the jungle, you'd come across something very peculiar. Discovered in year 7, this once great civilization now lies in ruin at the heart of an otherwise peaceful enclave. But why did this city fall into ruin? What happened here? We're going to discuss some possible theories.
---
Other Stories
"Harmony's Melody" by parody_ham
There was once a strawberry-haired maiden named Harmony, a well-muscled Rainbow Lupe with a fading purple dress, sunhat, traveling sack, and work boots. She lived on a farm outside of Meridell with her aging parents, a Puppyblew, and three younger brothers. When the harvest time came, they would pick the fruits of the land, ripe and sweet, while singing merry tunes of sunny days and gentle breezes. Upon those days came a barrage of mouthwatering dishes, marrow pies and veggie stews, braised meat and colorful salads. There could be no happier family than they. But as with all things, there must be change.A cool spring breeze blew strong and steady on the day Harmony set out to town. She sought a parcel of land from which bushels of vegetables could be sold at market.
"A Faerie with Crystal Eyes" by downrightdude
Audriana gazed at the crystal ball, hands waving hesitantly over it. The Light Faerie gulped when, after a few seconds, the ball's light dimmed before flickering away. "Well ...um…." Audriana coughed. "That was unfortunate." Her client sighed. "You're not as great as they claim," the faerie Draik sniffed as she left the plum-coloured tent. Oh stars, not again! Audriana kicked the table. She had initially assumed her fortune-telling tent would be the talk of Faerie City, but she was starting to have doubts. For the past week, her tent had attracted many curious Neopians and a few snarky Faeries who loved nothing more than 'raving' about Audriana's psychic abilities and how it was always so convenient whenever her supposedly-amazing powers would fail just as she was consulting them.
"A Story of the Haunted Woods " by june_scarlet
The Storyweaver stood outside the Haunted Woods. It had been a while since the Faerie Xweetok had been there. It had not been a good experience. But somewhere in those woods was someone who needed to be told a story, and it was her duty to be the storyteller who told it. It was a curious fact that the Haunted Woods was always dark. Even though it was morning in the Shattered Plain outside the woods, when she entered it was as dark as a moonlit night. She shivered and pulled her dress closer.The path she took was one of the more used ones, wide enough for a cart to pass through, probably a thoroughfare to Neovia, though she didn't know for sure. She didn't tend to go by maps and directions, and there wasn't anyone else on the road for her to ask. It didn't matter where the path took her anyway; she went where the stories she told led her.
---
Search the Neopian Times


---
Great stories!
---------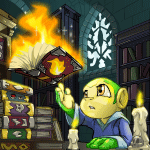 The Book of the Twelve
Before Meridell, before Altador. Before any and all of modern Neopia, there was the Great Empire. Ruled by twelve ancient and powerful wizards, the like of which have not been seen since, they united Ancient Neopia under a single banner and ushered in generations of peace and prosperity. Their dazzling heights were only matched by their fateful end, for the Circle of Twelve were corrupted from within, and tore apart the civilisation they had formed to protect. From the ruins of this shattered world, King Altador emerged to found his new Empire. But the legends of the Great Empire still live on today.

by herdygerdy
---------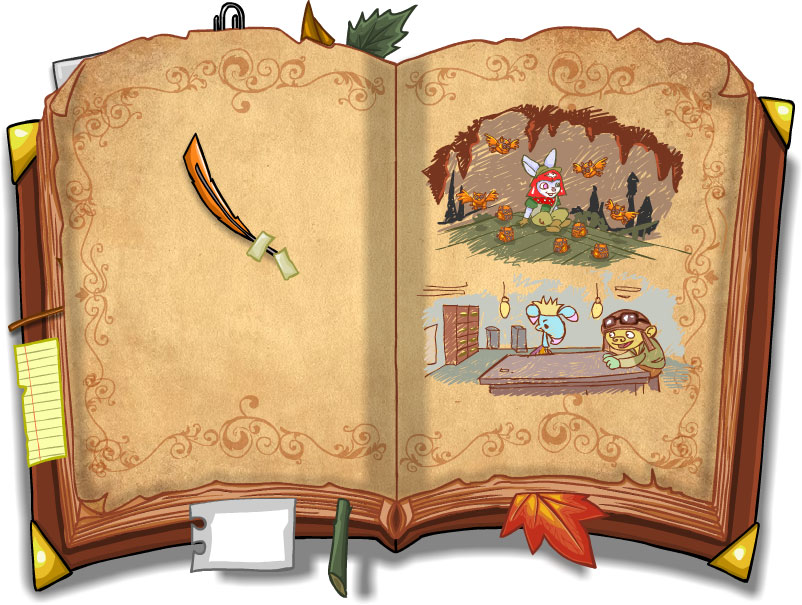 Making A Legend: Turning History Into Folklore
Neopia is a world filled with history and stories, new events constantly happening and changing what we knew. These events (many which go by the term "plots" if they're particularly big in scope) are recorded into the archives of history and remade into legends for the common Neopia to easily remember and re-tell to future generations.

by pikachu315111
---------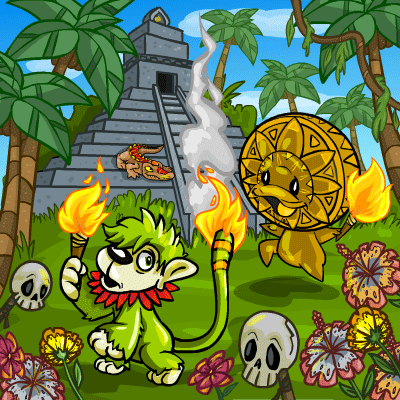 What Happened To Geraptiku?
Ahhh, Mystery Island. Home to sandy shores, beautiful jungles and endless fun for everyone. At first glance there doesn't appear to be anything mysterious about Mystery Island. It's a vacation spot for Neopians just looking to get away from the ups and downs of life. However, if you journey deep into the depths of the jungle, you'd come across something very peculiar.

by stars4ever33
---------
---------
---