Your questions answered!


Read the answers to the most commonly asked Neopets questions this week in the Editorial section. Each week the most popular questions will be answered by one of the creators of Neopets, so keep checking back to stay updated.


---
Quote of the Week
Okay, Janet, if you were someone working for a crime ring planning to do unspeakable things, where would you be? Or if you were mom or dad?
---
| | |
| --- | --- |
| This week, or more specifically, on the 27th day of the Month of Eating, we celebrate Cybunny Day. It's that one special day of year where everyone on Neopia takes a moment to come together and appreciate the companionship of those lovely pets that we call Cybunnies. So, in preparation of this upcoming celebration, we've decided to make you a ranking of items that are vital to the understanding of Cybunnies. | But have you ever wondered what retirement actually consists of? Lutaris can't possibly just disappear into an endless void? Can it? Well worry no more, here at the Neopian times we've investigated all over Neopia to figure out exactly what happens what a Lutari does in order to avoid the clutches of Dr_death. Once created, a Lutari will stay faithful on your account, but if you try to abandon him, he will instead go into retirement. |
Best and Worst Dressed Cybunnies




Miss Prickles the fashionable Uni reporting during the greatest month at all: The Month of Eating. The lovely month where we celebrate our furry friends: the Cybunny! These bouncing bundles of cold-loving fluff are known to always be happy and have the best fur decorations. I happen to approve of some of their décor much more than others, so here I have for you all, the best and worst dressed Cybunnies in Neopia (& space too).
---
Other Stories
"Pretty Kitty and Me: The Best Petpet Ever" by pandacat838
I suppose you can say that Jenn wasn't initially drawn to the idea, having spent a Neopoint too many, in feeding a good 250 Kadoaties (she says that she gets a nice trophy for her efforts and she's up to 265 now, not 250, but I really didn't see the point). After a lot of convincing and a little dragging of feet, Jenn and I finally made our way to our local petpet shop, where a friendly Usul greeted us at the door (who was much nicer than the grouch in charge of maintaining the Kadoatery, I might add). "Well, I suppose you can show me what you have in stock," I heard Jenn say behind me, high-pitched voice and all as she followed the petpet shopkeeper around on a mini-tour. Oh wait, I thought I was going to be the one deciding, not her! Racing ahead as fast as my pea chia legs could manage, I stumbled around, peeking into the cages with widened eyes until I heard a soft purr, a friendly face that I was more than familiar with, after Jenn's many trips to the Kadoatery. She was perfect, and would save Jenn any future trips, since I was sure she had more Happy Anniversary Neggs just waiting to be fed at home! Besides, having fed so many of them, wouldn't Jenn also like to have a new petpet to call her own (or well, my own, but what's her's is mine, and what's mine is….sometimes hers, if she asks politely and I'm in a good mood at the time). "This one, this one!" I squealed with excitement as Jenn came over to join me, albeit with a bit of a skeptical look on her face, heightened when she stood on tippy-toes and began to read the display. "Name, Pretty Kitty," she told me.
"Snow on Mystery Island" by juggal3tt3j
He padded down to the Harbour and hopped onto a nearby vessel while no one was looking. He knew the island like the back of his paw and he already knew the island itself didn't have the solution for its imaginary problem, so he knew he'd have to travel around Neopia to be the hero Mystery Island needed. At least that would be what he saw in his own minds eye as he wasn't technically allowed to leave the island without his parents, but the ship was docked on the Mystery Island port so technically he hadn't left the island. He'd just pretend to go and find water, and then imagine how grateful everyone would be and how everyone would know his name! He pretended to steer the vessel north for a while, then he decided to head below decks while his imaginary crew took care of the grunt work. Tab climbed onto the plush bed in the Captain's room and helped himself to some gooseberries that whoever the real Captain was had sitting on the table. While daydreaming, Tab didn't notice the vessel had started sailing. It wasn't until he heard the crew yelling something about masts that he realized anyone else had even come aboard. He headed above deck to see what was happening. As Tab reached the deck, he knew he was in trouble. He could see the top of Techo Mountain in the distance, but everything else he saw was the clear blue ocean. The vessel had already made its departure from Mystery Island. "What's this?!" A booming voice made Tab jump a mile. "Looks like we have a stowaway Mates!".
"Speedy the Slorg" by tawnihart1739
"What are you doing out in the rain?" the Uni concernedly questioned her. "I was coming home from school," she answered softly, shivering and holding onto the towel. "You are welcome to stay in my shop until the weather clears up more, child," the other gently told her, "my name is Lynda, what about you?" "Zarah." The Usul began noticing the contents of the shop. It was the a potion shop. She hasn't ever been inside before; she has only seen the items through the windows. Zarah was always sort of frightened to go inside; the colorful array of potions lining the shelves looked fragile, and she was sure she'd accidentally shatter one and end up with the Measles or something. Lynda noticed her examining them. "Ah, I see you've noticed my potion collection!" she spoke, smiling. "What do they do?" Zarah asked the Uni curiously. Maybe there was some sort of intelligence potion she could use to ace her test in school tomorrow! "I have a potion for everything your little heart desires - strength, healing, speed-" "Speed?" "Absolutely!" Lynda pulled a white and pastel blue potion off a shelf and held it in front of Zarah, "this will enhance your speed - win races, beat your friends at tag, yes!" Zarah considered this for a while. Would it be of any use to her beloved Speedy? Can he win a race under the effects of this potion? Would he even agree to using it, or would he think it as cheating? She bombarded Lynda with questions about the potion. Yes, it may work on Petpets, but she hasn't tried it on one yet - so no promises. The effects lasted for an hour. It tasted like plums. "I'll take it!"
---
Search the Neopian Times


---
Great stories!
---------
---------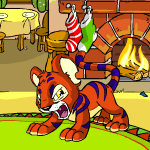 Owning Only One Pet
This confuses a lot of players, "why do they only have one pet?" There are actually many reasons for this, all unique to the player.

by fippinator
---------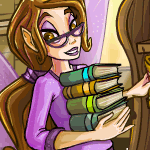 Book Shops Of Neopia
Even if your pet excels in brawn over brains, keeping them well rounded in all aspects will help them succeed. Let's get into where you can find these books

by katietease
---------
---------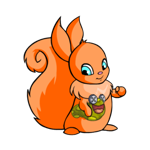 Speedy the Slorg
"Go! Go!" Zarah squealed, balling her paws up into fists in excitement, "you can do it, Speedy! I believe in you!"

by tawnihart1739
---