Your questions answered!


Read the answers to the most commonly asked Neopets questions this week in the Editorial section. Each week the most popular questions will be answered by one of the creators of Neopets, so keep checking back to stay updated.


---
Quote of the Week
'Trying not to cry because you don't want to look weak. I know the struggle.' I articulated and she turned around, looking at me in curiosity. 'My mother abandoned me at a young age and my dad was barely around to raise me. I injured myself at one point in life and failed to attract another lover because of my looks. I-I know how it feels to feel alone. I'm...' I struggled to spit the words out of my mouth. 'I'm sorry.'
---
| | |
| --- | --- |
| Dipped waffle cones for a tantalizing crunch. Some accented with candy corn, others with red licorice. Every mouth-watering piece complete with a cherry on top and curls of decadent shaved chocolate. To many Neopians, that sounds like a deliciously decadent sweet treat. To chocolate pet owners, the thought brings horrified tears. With Valentine's day fast approaching, it's time to discuss the perils of Chocolate pet ownership. | For those of us who own 20 pets, in all different colors and species, what are some ways of making our pets look like they're in cohesive families? I decided to ask the Neoboards for their own tips and tricks, and it was really fun to chat with my fellow players! So here are our biggest tips for turning our motley pets into actual families! I hope you enjoy reading them, because it was really fun to gather them! |
Neopian History: Jhudora




Jhudora is one of the most feared faeries in all Faerieland. Her purple and bright green clothes, her fierce and dark eyes, and the enormous castle above a bluff that she calls "home", where she lives with her two scary bodyguards, Sarah and Daisy: all of those things contribute in creating an intimidating image. But, what do we, Neopians, really know about her?
---
Other Stories
"Terry's Terrible Mood and The Awesome Incredible Day" by kahlen369
It was a picture perfect day. The sun was shining brightly overhead, but soft wisps of clouds and the cool shelter of the large oak trees kept it from being too hot. There was a gentle breeze too, rustling at the leaves and tickling at her cheeks. A babbling brook cheerfully brought the sound of water to your ears, beckoning you closer, while the soft green grass was just right for Neopets to take a nap on it. Yes, everything in Neopia was absolutely perfect, from the bright blue sky above to the deep green grass below. You would be hard pressed to find anything wrong today, and that was exactly the problem with it! Because everything was just ridiculously perfect…. except for Terry's mood. With a large frown stretched across his face, the blue Kacheek was the picture of an unhappy Neopet. Maybe being out here in the sunshine, with the day practically begging him to smile should've changed his mind. But Terry was firm. He was in a bad mood today, and he was going to stick to it! "Misery loves company," they said. And it definitely hated happiness.
"Of Silence: the Two Arts" by theschizophrenicpunk
Simeon shrugs again as he closes the violin case, then pushes it back to the foot of the bed. "I just... play what I'm feeling," he says. "It's been so many years now, the melodies just come naturally depending on my mood, I guess." "That's..." Kanrik really doesn't know what to say. "You're... beyond amazing, Simeon..." It's only now — at the sound of the thief's half-mumbled words — that Simeon starts to realise... he hasn't heard the sound of genuine praise in years. He'd forgotten what it felt like to be admired for anything other than his strength and brutality. To be proudly referred to as anything other than ruthless and cruel. Any semblance of respect that had been paid to him in the past dozen-or-so years had only ever been in fear, or out of supposed necessity, or feigned in an attempt to ensure safety or a job well done. It feels so painfully foreign... But he manages to hide all those thoughts behind another eyeroll. "Too much faith," he echoes himself. Kanrik snickers, though the laughter is sparkling with an undertone of admiration. "I don't need to have faith in you to think that you're a wonderful musician," he says.
"The Dark Adventure" by sanamm
She heard blasts in the far distance; cries and shrieks from just outside the room. There was no escape from the Dark Faerie and the slightest possibility of victory was erased when her beasts began to attack. Mena frantically looked around the bedroom, she needed to find a way out and time was not on her side. Suddenly, everything grew quiet. The screams of her friends still echoed in her ears but now all she could hear was the growling from outside the bedroom door. The beasts had arrived and it was only a matter of time before they got inside. *thump* The bookcase wedged against the door shook in terror. *thump* Books began to fall to the ground, books that she cherished and loved to read were now sprawled across the floor. Mena knew the bookcase wouldn't hold - she had to get out. *thump* Mena nervously looked at the window - she would have to jump...it was her only option. She looked at her wings, torn from the earlier battle against the Dark Faerie. There was no way she'd be able to fly her way out but it was her only option. That was her escape.
---
Always Stay Ready and Protected


This week's issue is brought to you by: Brightvale Armoury
Search the Neopian Times


---
Great stories!
---------
---------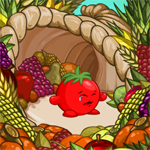 How To Turn Your Motley Pets Into Families!
For those of us who own 20 pets, in all different colors and species, what are some ways of making our pets look like they're in cohesive families? I decided to ask the Neoboards for their own tips and tricks, and it was really fun to chat with my fellow players! So here are our biggest tips for turning our motley pets into actual families! I hope you enjoy reading them, because it was really fun to gather them!

by indulgences
---------
---------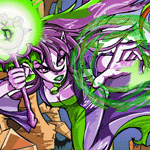 The Dark Adventure
Mena nervously looked at the window - she would have to jump...it was her only option. She looked at her wings, torn from the earlier battle against the dark faerie. There was no way she'd be able to fly her way out but it was her only option. That was her escape.

Also by admonisher and thesecretiveonetwo



by sanamm
---------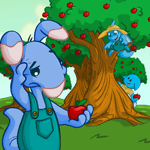 Terry's Terrible Mood and The Awesome Incredible Day
Yes, everything in Neopia was absolutely perfect, from the bright blue sky above to the deep green grass below. You would be hard pressed to find anything wrong today, and that was exactly the problem with it! Because everything was just ridiculously perfect…. except for Terry's mood.

by kahlen369
---