Your questions answered!


Read the answers to the most commonly asked Neopets questions this week in the Editorial section. Each week the most popular questions will be answered by one of the creators of Neopets, so keep checking back to stay updated.


---
Quote of the Week
And that's why we get rotten omelette.
---
| | |
| --- | --- |
| My fellow Neopians! The time has come for us to stand up for ourselves and fight back against the evil Dr. Sloth! I beg of you, please listen—hey, what are you doing here?! Dr. Sloth?! What are you doing?! Get that away from me! BZZZT! As I was saying, the time has come for us to take control of this pesky Neopia! It is our duty to fight back against those who dare oppose our glorious leader, Dr. Frank Sloth! | We've all seen them, right? Those pets with extra eyes or bones or spikes where spikes just aren't meant to be. The pets that you turn your nose up at it as you watch them ooze or drool over their friend's finest NeoCash attire; the pets that both gross you out and terrify you a little at the same time, not in the cool and dark way of the Halloween pets or the Robots, rather because they're just a little... |
Neopia's Rogues




While Neopia is supposedly a peaceful, happy planet, there are many evil beings who seek to do unspeakable harm upon their fellow Neopians. Some are simply mad and delusional, others are seeking vengeance, and others are irredeemable monsters. Here they are, from the very first villains to the very latest...
---
Other Stories
"The Lost Toy Collector" by iwanted
Sloth, she wrote in her notepad. Missing black jacket, abrasions on the torso, fragment from the right arm missing. Arms, neck, and legs function properly. Swihart had once liked knowing about the lives of toys. Stories once mattered, but now this toy was a specimen. She hated that...
"Encounter" by phadalusfish
"Welcome to the depths of the Space Station," Barlhox said, closing the door behind him. The slime on the walls, much like the slime of the corridor they had been tasked with cleaning, was mixed with dust here. "See why cleaning is so important?" Ebsidia managed a nod...
"The Woes of a Jelly Pet" by meadows_lark
Kevin could smell jelly. But that wasn't unusual, because he and his two sisters, Nina and Anabelle, were all Jelly pets, and their owner, Charles, was obsessed with jelly and stuffed it in every space he could possibly find. Rolling out of bed, Kevin staggered out of his bedroom, down...
---
Search the Neopian Times


---
Great stories!
---------
---------
---------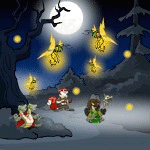 Pystry's Elemental Odyssey: Part Five
"I feel like I finally have a handle on this Master Quest." He lifted his magic Pandaphant Doll and shook it gently, feeling the increased heft as it jingled with two hundred jelly beans.

by peirigill
---------
---------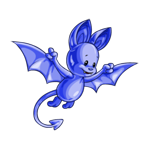 The Woes of a Jelly Pet
Kevin could smell jelly. But that wasn't unusual, because he and his two sisters, Nina and Anabelle, were all Jelly pets, and their owner, Charles, was obsessed with jelly...

by meadows_lark
---