Your questions answered!


Read the answers to the most commonly asked Neopets questions this week in the Editorial section. Each week the most popular questions will be answered by one of the creators of Neopets, so keep checking back to stay updated.


---
Quote of the Week
"Yo, what's up, my Guildies?" Kanrik called out, giving everyone a peace sign.
His greeting was met with a heavy silence and puzzled stares.
---
| | |
| --- | --- |
| "Sometimes, you'll go all day without so much as a nibble." An older, Purple Krawk sits hunched over the dark waters. In his well-worn claws, a frail rod dangles above the lake as a bobber floats atop the vortex. His shipwreck shorts and fishing vest seemed to be covered in so much sand and salt it makes one wonder how many days, weeks or maybe even years the Krawk has been venturing out to Ye Olde Fishing Vortex... | With the anniversary of the Discovery of Meridell approaching quickly – the 30th day in the month of Swimming... mark your calendars! – many of us Neopians are planning on taking our pets to the grand medieval land in honor of this festive and joyous occasion. However, not many Neopians frequent the old land these days... unless we're making the trek to Illusen's Glade in the hopes that this exquisite earth faerie will grant us... |
Potatoes: Meridell's Treasure




In celebration of the anniversary of the discovery of Meridell, I felt that the greatest tribute I could pay was to write about what is, to my mind, the single most important, valuable, and culturally significant item to ever be produced in Meridell. Restockable in the Merifoods Shop, this item is a cornerstone of the Meridellian economy and can be found all throughout Neopia in various forms. I am speaking, of course, about...
---
Other Stories
"The Small Cramped Dark" by vltava
Bast and Miriam have a secret. "You mustn't ever tell," Mama says. Her dark hair brushes against Bast's cheek, and she swings up and away, leaving the smell of flour and sunshine in her wake. But secrets are heavy. They fill you up like swallowed sand, weighting you down inside. Secrets are restless. They want to be free, beating their wings against your ribs like birds trying to escape a cage. Bast is afraid if she opens her mouth the secret will come tumbling out, faster than she can snatch it back...
"The Kindness of a Mad Scientist" by undeadicarus
The concoction in front of Dr. Finneus Steamcog bubbled absently as he scribbled notes in a weathered notepad. It was covered in some sort of faux hide a colleague of his had created. She was more environmentally conscious then most, and had been spending most of her time recently fighting against the continued sale of Stick-O-Mynci. He was actually experimenting with a new type of morphing potion for her, one that would change any Mynci into a less (apparently) tasty...
"101 Ways to Annoy a Uni" by almedha
"But... but what is this?" Rushishi objected, flopping the cover of the book he was reading back over his Blumaroo hand. Something about their owner, Almedha, wanting them to spend more time reading and getting smarter and less time playing games. For some reason. "101 Ways to Annoy a Uni?" McCloud was glad he was an Eyrie if someone out there was publishing books like this... Was there a book out there entitled 101 Ways to Annoy a Blumaroo? It might be worth checking out...
---
Search the Neopian Times


---
Great stories!
---------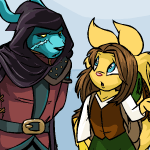 Rogue and Rover: Part Two
There was no such thing as waiting for the weather to clear on Terror Mountain. The sun shone through the clouds on only a handful of days each year, and even if there wasn't new snow falling, the wind still whipped the existing drifts back up into the faces of anyone unlucky enough to be slogging through them...

by saphira_27
---------
---------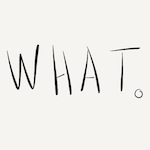 Twin!
Ahh, from the mouths of babes - WHOA, WAIT, what did you just say?!

by nausicaa1992
---------
---------
---