Your questions answered!


Read the answers to the most commonly asked Neopets questions this week in the Editorial section. Each week the most popular questions will be answered by one of the creators of Neopets, so keep checking back to stay updated.


---
Quote of the Week
Th-they're not rants, they're lengthily worded arguments that happen to be one-sided!
---
| | |
| --- | --- |
| Many people use the terms "Halloween Lupe" and "Werelupe" as interchangeable terminology for the same set of creature. However, this couldn't be farther from the truth. There are many differences, both physical and mental, that differentiate a Lupe that has been painted Halloween at the Rainbow Pool from their feral cousins lurking in the depths of the Haunted Woods. This article will attempt to catalog in detail the differences and similarities between the two Lupe sub-species through scientific observation and analysis... | Surely you've heard of mysterious cases of something suddenly disappearing, even items which are thought to be impossible to take have disappeared overnight. Museums, theaters, banks, all the important places have often been finding missing items. Rumors say it's the Thieves Guild's doing, since the heists are so well planned and the target items are of high value. That, and a large sum of gold too. It's not easy to spot a member of this guild, since they know how to blend so well with the shadows. No one knows where they... |
Around Neopia: Altador




When I arrived at the port leading to Altador, I could not believe how beautiful it was. Between the Altadorian Docks and the city itself there was a stretch of great green grass, and many white stone buildings to our immediate right, which is predominate, it seems, in the architecture of the great city. To our left was a little island just a short swim from land, with a great building atop it. At first I believed it to be a lighthouse, but...
---
Other Stories
"Flashback" by chestnuttiger787
"Stop it." My voice was pitifully weak; even I knew it. Glenna threw her head back and laughed heartily, resting her paw on Fenno's arm as if she would fall over from mirth if she didn't. Perhaps I will leave my experiment as it is now and make piles of soot of them, as the machine has been doing lately, I thought, with grim satisfaction...
"A Plethora of Plumpies" by gypsychic420
Ok. So this is what happened. I missed the advent calendar event that gave away the new Plumpy petpet. Weeks went by and towards the end of month of Eating, the following year; I began to feel seriously remorseful about this. I tried to bargain with a couple of friends for theirs but I couldn't find...
"The Dream Shoppe: Debt" by encroached
Bradley approached the cluttered desk of the Lenny and waited for her to say something, but she merely watched him with friendly eyes. The bell, a voice said in his head. Ring the bell. The Pteri's eyes fell upon the Tapira, who raised its head slightly. Certainly, the Tapira had not spoken to him. He rang the bell anyway...
---
Search the Neopian Times


---
Great stories!
---------
---------
---------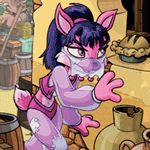 No Pain, No Gain
The young Ixi, not even measuring three and a half feet tall, reached her paw up and above the wooden food cart to grab the closest Tchea fruit...

Also by simies12



by amulet_strawberry
---------
---------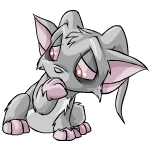 Hall of Fame
As he stood atop the glistening, pristine platform he replayed his life in his mind. The victories, the injuries, the devastations.

by pillarbox
---