Your questions answered!


Read the answers to the most commonly asked Neopets questions this week in the Editorial section. Each week the most popular questions will be answered by one of the creators of Neopets, so keep checking back to stay updated.


---
Quote of the Week
The thief looked to be a teenage yellow Lutari, thin and unhealthy-looking. He also looked like a nervous wreck, although the Meepits graciously admitted that people tended to look like that when running into them unexpectedly.
---
| | |
| --- | --- |
| I have since traded my "UC" pet for a pet that I absolutely fell in love with, and have since been criticized on my decision to trade for it. I was told that the pet I offered was worth more, that I made a mistake, etc. In my eyes, If I want a pet, and will be happy with a pet, I am going to trade for it; my pet, my decision. I should not have to withstand comments about the worth of a pet when I really don't consider anything of the... | Hello, hello! I am a native of the beautiful underwater land of Maraqua, and after many years of watching our tourists flounder about (sometimes quite literally) and make avoidable mistakes, I have decided to try my best to help by writing this guide to visiting Maraqua. In it I will share tips and give you heads-up on things you may not have been aware of, so that you can have the best vacation to the best land in Neopia that you can! |
DIY Dimensional




If your Neopet is one of those pets that is itching to get their paws on the mysterious paint brush that can turn them Dimensional, then read on... Impatience is rife among pets that adore the new color, and even if Dimensional paint brushes begin to appear in the world, chances are they will cost more than Adam's asparagus times two! So, what's a Neopet owner to do in the mean time?
---
Other Stories
"Retribution" by kaylamdal111112
The streets of Darigan Citadel were quiet in the darkness. Deep shadows contrasted sharply with the bright, silvery light of a full moon that shown down upon a faint layer of fog. A shape flickered in the shadows, its head peering out of the alley to scan the streets. Good, he thought, red eyes narrowed. This should help us. He glanced behind him, calling, "Come quickly; we don't want to keep him waiting." Amber eyes flickered in the shadows...
"The Underwater Mage" by rachelindea
Enchanting... that was the only word for it. The young Cybunny twirled through the water, watching the vibrant seaweed rippling around her passage. Swimming almost parallel to her was a school of Soreen, tails flicking in staccato movements as they propelled their way through the ocean. She kicked her legs harder to propel herself, but the school anticipated her approach and darted away, scattering in an explosion of colours...
"Heroine" by suicune998
He is old and tired. Leaning on his sturdy wooden cane, the old Ogrin is pouring out the contents of the teapot into a large blue mug. The steaming liquid smells of spice and apples, a familiar fragrance that reminds him of his youth and parents in Meridell. He drinks his tea without sugar or milk and likes it stronger than most. He remembers when the wrinkles were not beneath his eyes and when the wobbliness wasn't present in his strong knees, and...
---
Candy Corn Latte Or Pumpkin Mocha?


This week's issue is brought to you by: Coffee Shop
Search the Neopian Times


---
Great stories!
---------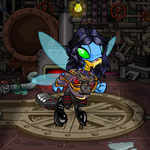 Keep Smiling: Part Two
"The Engineer went around changing everyone's species. It wasn't all at once either. She would appear one day, transform a few Fireflies, leave, then come back later to do the same thing. And in the time in between, everyone was left in a state of dread..."

by blueys45
---------
---------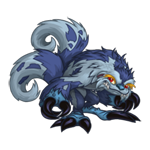 Mutants of Meridell
While the king might be fond of Oris, there were two reasons this was possibly the worst thing that could have happened. Kings, just like everyone else, change their minds.

by csi_new_york
---------
---------
---