Your questions answered!


Read the answers to the most commonly asked Neopets questions this week in the Editorial section. Each week the most popular questions will be answered by one of the creators of Neopets, so keep checking back to stay updated.


---
Quote of the Week
Everybody loves chocolate. Everybody loves jelly. Mix them together and... THE MOST MAGICAL THING EVER I mean, mix them together and you've got one tasty jelly.
---
| | |
| --- | --- |
| I am Schattenbluete, a gentle, blue Xweetok, who has the misfortune to be maligned by her mean, heartless siblings. I am writing this article to prove to my owner that I am a good, innocent Neopet, who would never have tried to cast a curse on that spoiled, meddlesome brat Herzenstrost... uh... I mean: My beloved baby sister. I might have studied various books about curses, but that is no proof at all. After all... | Welcome to the Kiko Day Celebrations at Kiko Lake! You are one of the many neopets from the four corners (and moon!) of Neopia to flock to Kiko Lake to celebrate and congratulate the Kiko on their special day. Kiko Lake is known for its friendly citizens and unique habitation. However, many a neopet can find itself lost once upon the sparkling shores of Kiko Lake, which of the many dazzling activities will be done first? This is... |
10 Most Delicious Jellies




After seeing the article on the most disgusting jellies a few weeks ago, by emilyralphy (great article, you should check it out!), I decided to put together a list of what I think are the ten most delicious jellies out there—or, what my Neopets tell me are, anyway. 10. Cornupepper Jelly. Personally...
---
Other Stories
"Cheat! - The Game of Moral Bankruptcy" by valdeceit
I couldn't quite tell you how I found myself in the alleyways of Neopia Central that disastrous eve. I've never been one to seek danger, nor one to indulge in the petty art that is gambling- I am but a simple Eyrie with simple pleasures. Only for a pleasant stroll, did I wish- for an intellectual adventure...
"Absence" by hermione_890_neo
"But I didn't do anything!" Emma shrieked, clearly having lost her temper. Her parents' eyebrows rose and their expressions darkened even further, but she didn't give them a chance to say anything else. She glared at them, angry tears welling in her eyes, and stormed swiftly away to her bedroom, slamming the door so hard behind...
"This Story Does Not Exist" by ivy_knight
Bucklan sighed loudly as she looked at the ingredients that her fridge contained, which was absolutely none. It was apparent that someone had gone for a midnight snack last night, which had quickly turned into a midnight feast rather than just a small snack. She shook her head and closed up the refrigerator, wondering...
---
Search the Neopian Times


---
Great stories!
---------
---------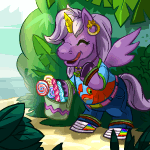 That Summer: Part Two
"Let's play water basketball!" Bliss said, motioning to the miniature hoops on each side of the pool. "We can't," Roxxi said. "There's five of us..."

by star_artist_girl
---------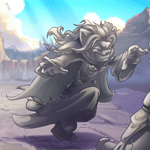 A Fallen Faerie - Fyora's Tear: Part Two
Two statues. One was an Ixi, arms held in front of himself, as to fend from an attack. The other. It was Xandra. Xandra! It couldn't be, though! But it was! It was her, but not her at all. She was about to leap, a deranged look on her face...

by epiclittleboss
---------
---------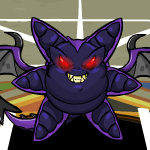 The 5 Most Annoying Background Game Characters
The following are in my opinion probably the top five most annoying Background Characters in any Neopian game I could think of, and indeed I don't play any of these certain games anymore because of them (well, except one, but we'll get to that).

by mr_holithon
---