Your questions answered!


Read the answers to the most commonly asked Neopets questions this week in the Editorial section. Each week the most popular questions will be answered by one of the creators of Neopets, so keep checking back to stay updated.


---
Quote of the Week
There's only one thing for it, Neopians. We've got to rid ourselves of this creature in our midst. We have to put him out of business. There isn't even a choice here: we have to stop using the Pound. Only then will Neopia be safe.
---
| | |
| --- | --- |
| At least once or twice in our lives we have dreamt about flying. And why not? The breathtaking feeling of soaring over layers of fluffy white clouds is bound to capture some of our imaginations. But it's not all as admirable as it may look! In this article, I will give you a complete rundown on the woos and woes of being a winged neopet... | Sadly, when things don't work out in the home, people come to us. You know that scary Techo Dr. Death with the major bad hair-do and white lab coat? He does experiments on the abandoned pets. Only, you're probably thinking he's like Dr. Sloth. He's not. He is wacko, though. Yeah, um, no one is supposed to know, but his secret dream was to be... |
Extracting the Secret




Ah, the ever elusive Tooth Faerie avatar. Don't listen to the rumors you might hear. The avatar is not random. *cough, cough* Oh no, there is a much bigger, much... darker... secret in obtaining this gem of an avatar. Wouldn't you like to know the real scoop on this story? *points finger in your direction* Pull up a chair, grab a cup of hot borovan, and sit back and listen...
---
Other Stories
"I Don't Play Cheat" by neesboy
Skarl really introduced the idea of bluffing to a good card game. But eventually, somebody one-upped perfection. They made Cheat. I don't play Cheat any more. I used to all the time. It's, in my opinion, the best game ever to grace Neopia. But I stopped a long time ago. There's actually a bit of a story...
"Lettuce Sandwiches" by cutie963963
We all dashed into the hall to find Georgina chewing on a turtle green envelope. I could vaguely see the word 'Freder...' on it but the rest of it, if someone didn't act fast, would in approximately eight minutes would be on the carpet. I dived at my little sister and pulled it pulled it out of her sticky, toothless mouth...
"Looking For a Living" by pyrosquirrelx
"No, no, no, this is definitely not the place for me." So muttered Dan as he quickly walked away from the Uni Clothing Store with one last horrified look at the lines of grumpy shoppers and hassled employees. Wait a moment, what had possessed him to consider a job at a fashionable clothing store, anyway?
---
Search the Neopian Times


---
Great stories!
---------
---------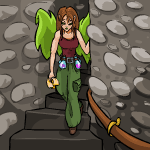 Of Mops and Magic Dust
And so the day went, drying floods from the would-be water faeries, putting back together the library after an out of control wind spell, and cleaning up the mud tracked in from the earth field trip. Clean, polish, tidy scrub, fix...

by damson_rhee
---------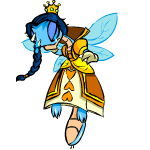 Good Queen Iffizzstari
From her hidden cave, the Darkest Faerie looked upon the world with her scrying crystal... and when the Buzz caught her eye, she studied them with both avarice and disgust. These... creatures... are much too bright and happy, she thought...

by kikiscamps_mom
---------
---------
---