Your questions answered!


Read the answers to the most commonly asked Neopets questions this week in the Editorial section. Each week the most popular questions will be answered by one of the creators of Neopets, so keep checking back to stay updated.


---
Quote of the Week
"The only thing that your playing will relax is a dying Rock Tree that can't wait to get out of its misery!"
---
| | |
| --- | --- |
| You slowly bring your valuable token up to the slot. The token falls in. You pick your favourite cola, and out comes your prize. You were lucky this time, only a booby prize. Nobody knows how this mystifying machine works. It is located in the middle of Kreludor, the only moon of Neopia. It all starts with a trip to the Shop Wizard. The different colors of tokens available include red, green and blue, all ranging around 14,000 Neopoints... | Here at NN we hope to provide you with all the latest news, gossip, and – most important of all – entertainment. But what is NN, I hear you ask? Well, maybe I don't, but I'll tell you anyway. Neopia Now is, most accurately, described as an entertaining show in written word. Imagine watching Chomby and the Fungus Balls at the Tyrannian Concert Hall… |
Sweet And Succulent




In Neopia, there is a large pool of different fruit species originating from different worlds. I am a professor from the University of Tiki Taku Island, and I'm going to bring you on an expedition through the lush rainforests of Mystery Island to the berry bushes of Meridell...
---
Other Stories
"The Friendship Quest" by mistystar555
"I'd better go home now. It's getting late. But I'll see you tomorrow, Coco!" she called as she waved goodbye to the JubJub...
"The Sock Puppets" by mystics_magic
"I know, I know, I'm late!" she groaned, hanging up her drenched coat. "I was caught in the rain, so deal with that okay?"
"Parade of Light" by shadowcristal
"Now we'll just have to decide who will be first. Mind you, to be the lead, you have to be dedicated and willing to work hard..."
---
Search the Neopian Times


---
Great stories!
---------
---------
---------
---------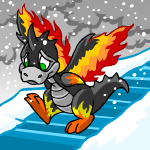 Midwinter War: Part Two
The forest was a refreshing change from the desolate village and the endless plain. It kind of reminded him of how he had gotten here. What was this place?

by shadowcristal
---------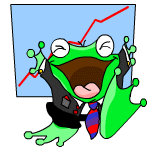 Taking Advantage of the Neopian Economy
At every moment, the vast economic processes of Neopia are going on all around you. Inflation, deflation, buying, selling, trading, stocks, games, jobs, donations, prizes, gambling... all seem a bit much for you?

by demoncrowley
---