Editorial
Hey fellow Neopians, Kaia's quests are officially here! Be sure to have a NC item in your inventory for Kaia to fly by you and request your help. We have also finalized the creative contest prize pool and it should be imported soon! We appreciate your patience. Hope you all have a great weekend!
Hey TNT, I've noticed a problem using the Dyeworks potions that a lot of users have been having. I tried using all my browsers, but none of them would allow me to use my dyework potion. Could you guys look into this? Thanks!~~kaizen_boi
We have received reports about this as well. We are investigating this and our programmers are taking it up now, I will report back with progress. Really sorry about the inconvenience we hope to get this solved asap.
Hello! Is the item "Limited Edition Neo Manga" supposed to be readable? The title and appearance suggest that it is a book, but currently it cannot be read. Thanks!~~sparkle200037
Hi there, well just because you asked, I have now made this readable, hope you enjoy the story ;)
HEY TNT OMG I'M SO EXITED IT'S ALMOST OCTOBER THAT I'M GONNA WRITE THIS ALL IN CAPS, -HANDS YOU A PLATE OF PUMPKIN SPICE COOKIES-. ANYWAYS I REALLY LOVE ALL THE EFFORT YOUR GUYS ARE DOING TO PUSH NEW AMAZING AVATARS OUT THERE.. THIS BEING SAID I'M REALLY LOOKING FOWARD TO ALL THE HALLOWEEN EVENTS YOU HAVE PLANNED.. AND I'D LIKE TO SEE IF YOU GUYS COULD ALSO (MAYBE) PUSH OUT A HALLOWEEN THEMED AVATAR (OR TWO) -GIGGLES- ANYWAYS I CAN'T WAIT, THANKS SO MUCH FOR TRYING TO PUSH THE SITE IN THE RIGHT DIRECTION ,YOU GUYS ARE DOING AMAZING. -FLIES OFF ON A BROOM STICK-~~spookyful
...holds on to the broomstick Not so fast! Do you want to hear the answer or not?! We've got one based out of the Haunted Woods in the pipeline - hope that qualifies! lets go of the broomstick
Halloween is still a month away, but is there any chance we could see the release of a new Halloween pet between now and then? The Lutari, Ogrin, and Vandagyre still cannot be painted Halloween, and it would be awesome if one (or more) of them could be! ~~lucky3005pig 
It sure would be awesome to get another Halloween pet, but I have to ask you not to get your hopes up. The art team is particularly swamped with work these days, and we all remember what happened to the last person who dared to suggest they put in extra hours to crank out more amazing stuff. shudders
Can we pretty please with smelly dung on top, have a precious clue for the Rubbish Dump avatar?~~ladyofdarkness
Precious, you say? Nice one! Really precious!
Give some Special Shenkuu Cookies Hi Scrappy! I was reading about Kaia and relations about Shenkuu, and in the Quest pages about Faeries says "Shenkuu Faeries" and now I wonder, is there more than one faerie like Kaia in Shenkuu? Please, the people from shenkuu need to know!~~ctp02
Oops, that was a mistake. Thanks for pointing it out! There's only one known faerie from Shenkuu, and that's Kaia.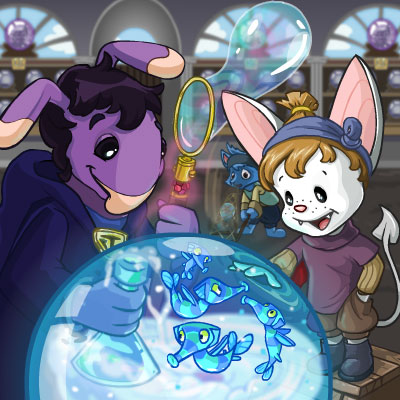 Donny's Corner is on break will return next week.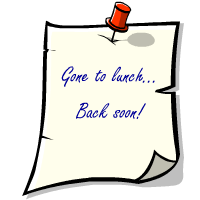 ---
Need more help?
If you have a question that you think should be answered, click here and you can use our submission form. The most common/bizarre questions will appear here next week.