Continued Series
Needed Adventure: Part NineThe pets who had been hovering at the edges of their cages, staring out at the freedom before them as if at an old friend who they had thought long dead, now were galvanized into action. Those who could leapt from their cages with shouts of triumph...

by tdyans
They'll Never Hear a Word We Say: Part NineWhen summer was nearly over, Mel, Sam, Kira, and the rest of the gang all went over to Sam's house to open their letters from school that told them which teacher they would have for sixth grade...

by sytra
Pinky the Brave: Part FourShe gasped, grabbing her friend's paw and pulling her to her feet. "Look!" Cicadasan looked up. Her eyes widened, her knees buckled and she fell back down to the floor, bowled over....

by ikea_sale
Fire and Gold: Part Four"Oh, so you're the one!" said the Fountain Faerie. "I've been hearing a lot about you. For the past few days, it's been nothing but requests from people who got mixed up in that mess. I've been doing all I can to straighten it out, but not everyone has the means to travel to Faerieland, and it's been more work than I can handle..."

by silvormoon
What Lies Hidden in Your Closet: Part Three"Well, I don't want to spoil the surprise for you if you don't already know how the house will be set up, but I will tell you that some of the ways she wants us to build things in this house are quite... different..."

by puppy200010
Rising Shadow: Part Two"Aside from the mysterious criminal who has been abducting warriors and figures of authority from all over Neopia, you mean," Darigan replied sarcastically...

by sarahleeadvent
At the AstroVilla: Part ThreeCypher sighed and looked at the maid Acara. "You wouldn't happen to know about the legend of LeMaer and the weird happenings of the hotel, would you? I have a question..."

by kemppotatoe
Xaraak: Part ThreeShe trailed off as she noticed the two boys coming towards them, bent slightly sideways as they were buffeted by the gale. "...and here comes the picnic brigade! Ye two look sorrier than a pair of baby Kacheeks wots lost their mommy. Git over 'ere!"

by oznozboopenheimer
Brotherly, Sisterly Love (well, kind of): Part TwoWhat if Courtney had returned and discovered he was not in his room? Or what if Xrai had come barging into his room to taunt him, only to find that the prisoner had escaped? Courtney would kill him...

by 3dcourtney12044
Starlight Invasion: Keeping Secrets - Part Two"Oh, yes!" For once, I didn't have to make up the answer. I had seen our leader, that perfect day in Neopia Central, and I replied enthusiastically. "You've never met Lady Mianne?"

by rainbow_daydreamer
Ailemea vs. Jenna: Part Two"What!" Rain grabbed the paper and gawked at it in astonishment. "Terror Mountain overthrown!" she gasped in disbelief, and then read aloud in a trembling voice, "Armies of Dr. Sloth swarming over the mountain..."

Also by jeanaet

by rainbow_lover852
Search the Neopian Times


---
Headlines

"The Pant Devil's Desire" by schefflera
The Grundo Leader sighed, crossed his legs on the pink cloud that matched his unfortunate skin condition, and rapped the Pant Devil over the head with a Draik Transmogrification Potion he'd swiped from a (formerly) fervent Sloth supporter. It was the best of his haul for the day so far...

---
Other Stories
---------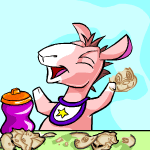 Cracker Wars
"It's no good, Dr. Crumblebum," he called over to the shadow. "You'll never take me alive!"
by
silent_snow
---------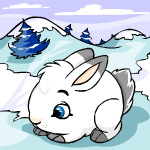 Your Dearest, Nibbles
Something caught Nibbles' eyes. She looked around her, and saw what it was. To this day, no one but Nibbles knew what made her run away, not even Tamara, but she ran...

by 101monica101
---------
---------
---------
---------
---