Articles
Caring for Your Grey Pet "Why would I ever want a pet that is always sad?"

This has been a longstanding question for many pet owners around Neopia. Over time, many myths surrounding grey neopets and their behaviour have surfaced. But how many are true?

by brekln

3 Tips to Get Fit at Home (Without Training!)Are you tired of the long trek to Krawk or Mystery Island? Sick of waiting hours in line just to be seen by a trainer for one class? Are your pockets empty because of exorbitant codestone prices that only seem to get more expensive? Well in today's issue of the Neopian Times, we've teamed up with some of Neopia's finest at-home fitness experts in order to show you AND your pets that fitness doesn't need to cost an arm, leg, and hours of your time!

by gooberandbubs
My findings on Alien AishasOne of my favorite things to do in Neopia is spend some time playing Assignment 53. When I gather up a bag full of NP my pet and I will head down to the arcade and spend hours trying to get the high score. (were still working on it). It got me to thinking who were these characters in the game? Were they real Neopians? I decided to do some research on these Aliens and I am going to share with you some of my findings.

by asparagushead
A List of Must-Haves Keep To You Zen This Spring! As the temperatures warm up and the Peaceful Tree Garlands in your gardens begin to bloom, you may be wondering how to best embrace spring's arrival. In anticipation of the most beautiful season of the year (that's our opinion anyway), we've decided to put together a list of our favourite spring-related items to help you make the most of the fresh flowers and warmer days.

In collaboration with mel_liew_ming_li

by shnicky7

Rediscover Faerieland In a DayAlthough Faerieland was once voted the Best Place to Live, the number of visitors to the city and its surrounding lands decreased considerably after parts of Faerieland were destroyed during the Wraith Resurgence. However, all Neopians worked hard to rebuild Faerieland over the months, and after this year's Charity Corner event, the donations from Neopians far and wide helped restore Faerieland to its formal glory, just in time for spring! Consequently, we decided to create an itinerary to help boost Faerieland's tourism and to guide our readers through the best parts of Faerieland and how to make the most of it in a day.

In collaboration with lauren92_k

by mel_liew_ming_li

Quiz: What Cheese Are You?We all know the drill. You should be pricing your shop stock, cleaning out your inventory, or playing Pyramids to earn that elusive trophy. Instead, you're wasting time reading the Neoboards, browsing articles in the Neopian Times, hanging around the Art Gallery - anything to put off your chores. And then you spot it - the perfect time-waster! It's a quiz called... what cheese are you?!

by ohsounicornly
The Cooking Pot: A New DiscoveryHey there avid article readers! Last week I was casually searching the Trading Chat Neoboards as usual and came across a board from a user that awakened my adoration for the Cooking Pot and its recipes. This board revealed quite a milestone and the fact of the matter was that a new recipe had been discovered in 2018!

by m0nster_rancher
Search the Neopian Times


---
Headlines
"Why would I ever want a pet that is always sad?" This has been a longstanding question for many pet owners around Neopia. Over time, many myths surrounding grey Neopets and their behaviour have surfaced. But how many are true? And how can we care for grey Neopets properly? As the owner of 2 grey Neopets, I have plenty of experience. One of the most frustrating things about being a grey pet owner is the myths that surround our grey friends! These myths are simply untrue, and should be examined thoroughly for the good of all grey Neopets. MYTHS MYTH #1: "Grey pets are always sad and gloomy." This is simply not true. Haven't you ever heard of the phrase "you shouldn't judge a book by its cover?" Many grey pets have a lacklustre facial expression, but this does not reflect their mood. Grey pets often get lost in their thoughts and daydreams, but this does not mean they are necessarily feeling sad. Furthermore, many grey pets look quite cheerful, such as the Usul, Kougra, Korbat, Draik, and Bruce, who sport a lovely smile!
---
Other Stories
---------
---------
---------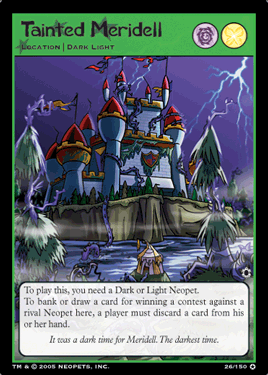 Of Silence: Signed and Sealed:Part Two
(Kanrik, 5:21am)
      Alright, if this is some sort of prank, it's not a very funny one.
      You've always been stupidly cryptic, but this is taking things just a bit too far. You can't even write your own signature correctly anymore?
by
werelupecookies
---------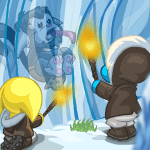 Leave Room for the Impossible
Eliss hung the "closed" sign on the shop door, relieved the day was finally over. She was an assistant at the only furniture store in Tyrannia, and had been for as long as she could remember. It was boring, tedious work, but it allowed Ellis and her owner to decorate their Neohome for free, which she wasn't complaining about.

by unfogging
---------
---------
---