Articles
The Jolly Jugglin' GuideSo you want to know how to become a Jolly Jugglin' CHAMPION? Well look no further, because this guide will teach you everything there is about this thrilling new game.

by neomaniac1603
Totally Tubular!Seriously though, who are we racing again!?

by neowizard1287
The Pixelated Formula - Mystery PicSome people consider the Mystery Pic just a fun and exciting activity to do on Wednesdays and Fridays. To them, the prize is simply a bonus. And once you get going into it, hopefully you will too!

by watermario222
How to Care for Crazy PetsI know what you're thinking. "Caring for crazy pets? Since when do I have a crazy pet?" Well, most families have one, even if they don't realize it.

by animetriplicate
So You Want to Start a Guild (An Awesome One)The word "guild" to me is just a fancy way of saying "club". People join your guild if it has what they think is fun or enjoyable...

by teardrops_of_summer
The Neolodge LowdownThere are ten Neolodges to choose from each offering a wide range of additional services and amenities and deciding which one is right for you can be a challenge.

by theaishalord
Neopian Poetry 101 WorkshopThe Poetry Competition is often said to be one of the most difficult contests to win, but hopefully you'll find some tips and advice in this guide to help you write something worthy of that beautiful golden Poetry trophy.

by rhiannonleigh1979
Neopia's Most DepressingOur beloved Neopia is under siege by a diabolical group that wants nothing more than to see us suffer, to have us sighing and moping in the dark behind closed curtains. They're everywhere...

by twirlsncurls5
The Step-By-Step Guide To Mastering Toybox Escape!Have you ever wondered how one could complete this game with all these robotic pets and their different abilities to move around? After all, they are the abandoned works of Dr. Sloth and we have to help them escape!

by kjjdavid
Why Do Meercas Like to Chase Neggs?Well, we at the Neopian Neggery think that it goes back to ancient times when poor Neopians had to forage for food. One of the most common foods was actually neggs. They were more abundant back then...

by anime_freak999
The Terrible Gamers' Guide to Becoming Good at GamesSo for all of you who have grumbled, cursed, screamed, and even cried out in frustration at your computer, here are a few ways to get rid of the frustration:

1. Find out what type of games attract you.

by sparklechik90210

King Skarl: Grumpy Old King or Polite Gentleman?You be the judge...

by typerofdoom
Strategic ShapeshiftingA Brute Force strategy solves the problem in the most direct or obvious way. Thus, you may end up doing more work than while using any other strategy. On the other hand, this strategy is much easier to implement because of its simplicity.

by autoc007
Illusen Day: Showing Your AppreciationFor those of you who have perhaps not celebrated Illusen Day before, this article will tell you all that you need to know. Firstly, who is Illusen anyway?

by doughnut215
The Clover How-ToAlways wanted to find that special 4 leaf clover, but don't know how? Well, this time of the year is the best time to find that clover, because it multiplies your luck times ten!

by mygoodguild
Search the Neopian Times


---
Headlines
There is a way to become good at games. Maybe not elite veteran good, but passable. You know, able to rack up a couple thousand here, an avatar there, definitely on the up train. So for all of you who have grumbled, cursed, screamed, and even cried out in frustration at your computer, here are a few ways to get rid of the frustration...
---
Other Stories
---------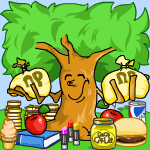 Once Upon A Cold Winter's Day...
"Hmm, let's see, why don't I tell you two the story of how the Brain Tree and the Money Tree came to be," she said softly, looking at the fireplace...

by tou403
---------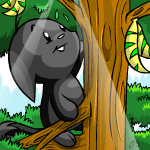 All It Takes
Brianna squinted up at the silhouette that stretched high into the sky, its bushy leaves covering almost the whole expanse. "Wanna bet?" she said. "I can do anything."
by
imagiknight
---------
---------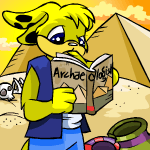 Solkaris: The Narrative - Part Four
I was in Sutek's Tomb. And there was his treasure. It was a feast to relish. I stuffed myself at the sight, my eyes drinking everything in greedily, sucking up all the sweet, golden, glittering, expensive nourishment...

by x_marks_the_spot
---------
---------
---