Articles
Journeys Through the Concert Hall: 2 Gallon HatzI'm sort of a musical guy. Therefore, it's only logical that I should bombard the Tyrannian Concert Hall every day of my pathetic life...

by tojiiru
Go, Go, Go, but How Far???I'm sure everyone knows about the game Go! Go! Go!, but how far can you really go in this game?

by deandco
Attack of the Revenge! ArRrRr!!I see you be comin 'ere for some advice to keep them plundering pirates off your ship! Well, I can help ye out...

by dejiablos
It's Not What You Think: TurmaculusWe've all heard of the Turmaculus, the giant Turmac that spends his time lying face down in the middle of Meridell, but do any of us really know what goes on inside the mind of this mighty petpet?

by freakogamer91
For FaelliesI am proud to be a Faellie, proud of my big ears, small nose, and especially of my testy personality. So I'm going to do something about these detestable rumors...

by charmedhorses
The Annual Neopian Villains ConventionYes, this convention sure is going to be a big one, all right. I mean, they're giving away free piles of sludge!

by skittleiciousgirl
A Quick Guide to Free the CropsEverywhere you turn, you can see those small, slimy petpets. It's like an invasion...

by s57v58
Food Club: A Guide for BeginnersDo you like the idea of 20 pirates stuffing themselves silly just so that you can make a little bit more? Then Food Club is definitely the game for you!

by blobenterprises
Misleading Motives: The Money Tree's SecretsWith all of this generosity and fame, how could anyone ask the question, "Is the Money Tree evil?"

by mike2003ekim
Swarm - The Bugs Strike Back - GuideThe basis of the game is that you, a Wocky, have a job to do, and a swarm of evil fire spitting bugs aren't making your day any easier.

Also by undeadfortune

by jeffc_7227

The Fetch! TrapVictims often run from one side of the maze to the other following this searching pattern and often double-back, instantly forgetting they have already checked that area...

by maryon2001
Be AdvertedMy quest is different; I decided to pay attention to those adverts for once and examine them to find out who were Sloth accomplices...

by imogenweasley
Search the Neopian Times


---
Headlines

"Charley 'n' Me" by dragonhadley
He's my Spardel, good little dog, always does what I tell 'im. Now you're thinking, why would I want such a stupid petpet? Right? Listen here, Charley ain't stupid...

---
Other Stories
---------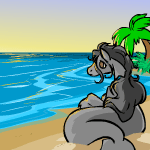 The Forgotten Neopet
The sands are a depressing grey color, with the occasional glint from pottery that washes ashore. Whether it is Maraquan or from Geraptiku, one cannot tell...

by phsycoticdancer
---------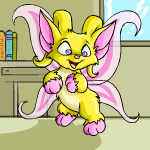 Tainted Wings
She longed for the day when she would get dainty pink and white wings, soaring through the air, free to fly anywhere she wanted...

by digital_microwave
---------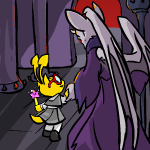 Curses, Inside-Out: Part One
Lord Darigan, looking rather like a gray gargoyle, had perched on the castle wall. "You know," she said to him, "there is a gate."
Also by Dreagoddess
by
schefflera
---------
---------
---------
---