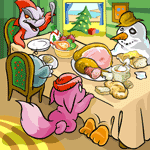 Looking Great for Holiday Cooking

by yuri445

--------

Before we know it Christmas day will be upon us. The whole month of celebration is hectic for all Neopians. With the Starlight Celebrations in full swing, winter games, the advert calendar, free gift tags and Neoseasonal e-cards, Stocking Stufftacular, and the Snowager taking a slumber, there is a lot of things to do and Terror Mountain is the perfect place to be for this holiday season. Whiles there is a lot going on it doesn't mean that you should look stressed or haggard because you're in the kitchen all day cooking for everyone. Food is a major part of the Christmas holiday and making your treasured neopets look their best is essential. Looking fantastic in any situation would make you feel your best any time of day. Whether you have decided to cook the main meal, make drinks, or bake something delicious for dessert for your family and friends during the Christmas season, we are here to help you look amazing in the kitchen and out.

We have come together to bring you a customization look on anything and everything that has something to do with holiday food. We have a customization of all Neocash items (NC), all Neopoints items (NP), and a mix of both NC and NP. If you have access to NC items, then you might feel inclined to use all NC. If you don't have access or can't afford NC items, we haven't forgotten about you. We have two looks with all Neopoints. And if you can afford both NC and NP, then having a good balance of the two is the best way to go.

Christmas Treats Party (All NC): Christmas is a joyful season and a time for celebration. It's a time to be thankful for all the good things we have in our lives. Why not bring your friends and join this Korbat's Christmas treat party to celebrate this year's Christmas? Here you can eat Christmas desserts as much as you'd like. You can listen and dance to joyful Christmas music and just have a great time with all your pet friends. This Korbat has decorated his party with Antique Chic Christmas Foreground and Sugar Icing Holiday Cookies Garland to make it look cozy and festive. He is wearing his favorite shirt and tie Holiday Tie and Dress Shirt and crunching on a Handheld Pastel Candy Cane. This customization is all NC. To get other holiday NC items you can check out the holiday shop at the NC mall.




Other NC holiday item suggestions that would fit this theme: Gingerbread House Garland and Holiday Party Background.


Items Used: Antique Chic Christmas Foreground, Basic Grey Pants, Basic White Lace-Up Shoes, Glistening Short Hair, Glittery Silver Contacts, Handheld Pastel Candy Cane, Holiday Tie and Dress Shirt, Pastel Christmas Cookie Party Background, Sparkling Peppermint Dust Shower, Sugar Cookie Facepaint, and sugar Icing Holiday Cookies Garland.
The Gingerbread Woman - Cupcakes (All NC): The options for NC customization is so overwhelming that I sometimes don't know how to start. However, our theme made it a little easy. Just a little, because the amount of cook related NC items are just as many as those without. But because of our Christmas food theme, going for one of my favorite backgrounds was a no brainer. I wanted to use the Gingerbread Dream House Background to tell a story of my neopet baking way before Christmas to make her house out of sweets. She is the Gingerbread Woman with cupcakes. A gingerbread house is one of those things that are always made during Christmas and so I wanted to portray it here. Because the whole background is focused on some sort of candy, I went with the Basket of Valentine Cup Cake. I wanted to bring in a none candy element, but still stick with the dessert theme.

If you don't have the background or the garland for this look, consider getting Gingerbread Cookie Background and Peppermint Garland.


Items Used: Gingerbread Dream House Background, Basic Pink Gloves, Candy Cane String Lights, Candy Cane Wings, Cosy Cooking Clogs, Basket of Valentine Cup Cakes, Night Vision Contacts, Nutcracker Face Paint, Side Ponytail Autumn Wig, Sugary Sweets Dress, and Tower Princess Necklace.
Whimsical Candy Cane Path (Mixed NC/NP): Christmas candy is something all young pets look forward to eating on Christmas day. Candy canes are one of the most beloved Christmas candy here in Neopia. This magical path of candy canes is only open on Christmas day. It is said to have over 1000 different flavors of candy canes from the classic peppermint taste to unusual tastes like chocolate chip cookies. Why not take a trip with your family and friends to this magical candy cane path and taste all the cool different flavors for yourself? This Wocky decided to take a trip to the candy cane path in her Festive Peppermint Dress and Simple Snowflake Cape to keep her warm. She is holding a Crazy Candy Cane Bouquet to take home for Christmas to share with her family and friends. This customization is NC and NP. The NP items in this outfit cost about 93,600 NP. To get other holiday NC or NP items you can check user's shops or trade NC items at the NC board.

Other NC and NP holiday item suggestions that would fit this theme: Holiday Striped Path Background and Holiday Stocking Kite.


Items Used: AAA Host Shoes - NP (58,500 NP), Ice Garland - NP (13,300 NP), Seasonal Wings - NP (10,900 NP), Simple Snowflake Cape - NP (7,650 NP), Snow Laden Foreground - NP (3,250 NP), Candy Cane Path Background (NC), Crazy Candy Cane Bouquet (NC), Festive Peppermint Dress (NC), Golden Key Necklace (NC), Side Ponytail White Wig (NC), and Snow Yooyu-Inspired Contacts (NC).
Skating with Hot Chocolate (Mixed NC/NP): I prefer a mix of both neopoints and neocash items. When I do mix the two, I make sure that the background is always NC for the most part. The reason is because the background we have for neopoints, though a good selection, is still limited. Because of that, I usually stick with NC because the backgrounds are usually elaborate and with animation on most, it tells more of a story. However, I surprised myself this time around and decided to stick with NP background instead. I like how the ground had ice, thus making my neopet decide to ice skate. That started my theme, Skating with Hot Chocolate. Then I used Steaming Mug of Hot Borovan. Having a cold drink to enjoy after skating outside is just magical. The Winter Star and Snowflake Garland and White Christmas Side Tree brought in the Christmas elements I needed.

If you don't have the background or cup of borovan for this look, consider getting the Sparkling Icy Winterscape and Brucey B Holiday Mug. This would give you a similar look.


Items Used: Black Square Glasses (NP), Figure Skating Skates and Tights (NC), Basic Beanie and Cherry Wig (NC), Gypsy Girl Earrings (NC), Snowflake Shirt (NP), Snowflake Skirt (NP), Scenic Mountain Top Background (NP), Steaming Mug of Hot Borovan (NC), Extra Plaid Scarf (NC), Winter Star and Snowflake Garland (NC), and White Christmas Side Tree (NC).
Holiday Soup Kitchen (All NP): Christmas is the season of giving and this blumaroo has decided to help out at the soup kitchen so everyone in Neopia can enjoy the amazing food that the season brings. Food is a great way to bring everyone together in this special time. So come join and help out at the holiday soup kitchen this Christmas so no pets in Neopia will go hungry. The menu has everything; from slushies from Terror Mountain to fruits from Mystery Island. This blumaroo is dressed in her I Heart Soup Apron to make sure she doesn't get any food on her Basic White Shirt and Khaki Skirt. Since it's Christmas she has to look fabulous, even though she's been in the kitchen all day. This customization is all NP and cost about 3,056,350 NP. If you're looking for festive NP clothes and trinkets you can check out the clothing shop or Ugga Shinies.

Other NP holiday item suggestions that would fit this theme: Loaf of Bread Bat and S.M.E.L.T. Holiday Garland.


Items Used: Basic White Shirt (200 NP), Decorated Branches(5,000 NP), Embers Boots (1,000 NP), Fancy Kitchen Background (32,600 NP), Fire Faerie Eye Shadow (2,100 NP), Frying Pan (700 NP), I Heart Soup Apron (800 NP), Khaki Skirt (250 NP), Neopian Serving Cart (13,700 NP), and Slushie Slinger Waitress Wig (3,000,000 NP).
Chocolate Chips Cookies in the Kitchen (All NP): Unlike the NC version of customization, this time around I started with the background when I did the all NP customization. The reason is because sometimes it is difficult to find a great background that tells a complete story without adding a lot of layers. The theme I went for is Chocolate Chip Cookies in the Kitchen. My neopet just woke up in the morning and decided to bake some cookies for her sisters. The Soup Faerie Kitchen Background is perfect for my theme because it already had things going on in the background that made it feel like a used kitchen. Other than the clothes on my neopet, the only things I added to this look is the Plate of Cookies and Neovian Serving Trolley. The background is busy enough and I didn't want to add more things to clutter the whole look. Less is more in this particular case.

If you don't have the background or cup of borovan for this look, consider getting the Beautiful Hair Flowers and Adorably Pink Lollypop.


Items Used: Air Faerie Eye Shadow, Berry Splattered Apron, Flowing Air Faerie Skirt, Kelp Holiday Garland, Long Silver Wig, Neovian Serving Trolley, Plate of Cookies, Snow Roller Crash Jumper, Soup Faerie Kitchen Background, Sugar Cookie Wings, and Wellington Boots.
Thank you so very much for taking the time to read our holiday food customization. I hope we gave you some ideas on how to customize your pets for the holidays.
Search the Neopian Times


---
Great stories!
---------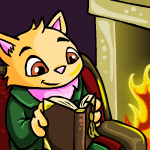 Six Essential Books for Your Holiday Gift List
That brings me to the purpose of this article, kind readers, for what better way to relax during this frenetic holiday than to read a good book? Imagine a warm glowing fire, a soft comfortable chair, a steaming Cup of Hot Borovan, and a special book, one that celebrates and enhances this lovely season. So presented here, for your reading pleasure, is a list of wonderful holiday-themed books that you can enjoy

by binky1260
---------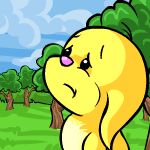 Alone for the Holidays
The holiday season is upon us. Most commonly called by humans "December" or the "Season of Giving," it is a time when all the neopets and their owners gather together in harmony and good cheer, a time for reunion with loved ones, and a time when abundance is felt by all, rich and poor. Owners will roam the newly decorated streets as they search for gifts for their neopets, and those lucky enough will be at the NC mall stuffing their spectacular stockings.

by lionkirbys
---------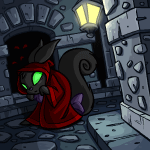 Chronicles of a Caped Crusader: Long Shadows: Part Three
The ship touched down on Terror Mountain, and the hatch opened. Aisheena and Chloe wheeled the secure container carrying the Painted Lady out, squinting to prevent snow from blowing into their eyes. A group of Chias waited with a sled, which they deposited the box onto.

by kristykimmy
---------
---