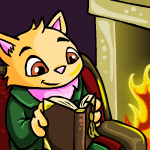 Six Essential Books for Your Holiday Gift List

by binky1260

--------

The holiday season is a time for fun, for sipping Hot Chocolate and walking in the glistening snow, for building a snow fortress and having snowball fights, for laughter and singing carols out of tune. It is a busy, hectic time. And a frantic day of decorating the hearth, shopping at the NC Mall, and secretly wrapping gifts for your dear ones can leave even the hardiest of us frazzled. That brings me to the purpose of this article, kind readers, for what better way to relax during this frenetic holiday than to read a good book? Imagine a warm glowing fire, a soft comfortable chair, a steaming Cup of Hot Borovan, and a special book, one that celebrates and enhances this lovely season. So presented here, for your reading pleasure, is a list of wonderful holiday-themed books that you can enjoy or give as thoughtful and appreciated gifts on the Day of Giving.

1. How to Build a Snowball

All these years, you have been getting away with slapping together a handful of snow and then calling it a snowball. Sadly, you have deluded yourself, dear reader. Thanks to this indispensable reference book, you need not settle for inferior snowballs any longer. The author, an authority with nine years of expertise in snow creations, has provided fifty detailed instructions on how to make the perfect missile for flinging at your unsuspecting Neopets, or to achieve a perfectly round snowman to grace your wintry Neogarden. With only a few months of practice and a dedicated adherence to the author's easy guidelines, you will be able to consistently fashion the best ones in any game of Snowball Fight or Snow Wars 2. Won't your Neofriends be Super Pea green with envy when they witness your superior talents? This book is recommended for the perfectionist on your gift list.

2. Unlucky Holidays

If you are feeling nostalgic this holiday season, this next selection will fit the bill. It is a charming tale of one Ogrin's unfortunate encounter with Boochi back in the day when a zap from Boochi resulted in your Neopet turning into a baby. Calamity ensues as the Ogrin attempts to adjust to his new life in a new color. Suddenly, his wardrobe choices have been greatly reduced, and he finds himself with absolutely nothing to wear to holiday parties. A few trips to the NC Mall and his problem is solved. The story results in a happy ending, as naturally it would since we all know that baby Ogrins are adorable. This uplifting book is a perfect gift for your baby Ogrin, or any other baby who has had the memorable and life-altering experience of meeting Boochi.

3. Guide to Holiday Tackling

When preparing for the Day of Giving, we find ourselves doing an inordinate amount of shopping, whether it is in the ubiquitous well-stocked shops of Neopia or the special privately owned boutiques of enterprising citizens. And if you have ever been in a shop and there within arm's reach is the perfect gown for your party-going 'pet only to be foiled by someone who was quicker to grab that find, then you need this book desperately. Practicing a few simple offensive moves provided by the easy-to-follow instructions and supplemental illustrations will result in a more confident you, one who can take on the burliest holiday shopper with ease. Special tips for tackling are presented by Cap'n Threelegs of the Swashbuckling Academy (you will be amazed by the many innovative uses for a pegleg), and Gooblah the Grarrl, a seasoned heavyweight and favorite of the Food Club set. With this book as your guide, you will be tackling your way to seasonal bliss in no time at all!

4. A Warm Christmas

This is the heartwarming story of how one Neofamily's celebrations take an unexpected turn on the Day of Giving. The tale begins with all the family members gathered together to celebrate. The festivities are typical for the season: a sumptuous feast of Grackle-Stuffed Turkey with plenty of leftovers for turkey sandwiches, followed by a boisterous toast and the clinking of mugs of Neggnog. Everyone is waiting in breathless anticipation of that special visitor clad in a red ensemble who enters the Neohome by way of the chimney. They are totally unprepared for what happens next. This author will not diminish your enjoyment of this bracing story by revealing the dramatic conclusion, but be advised that this is one holiday book you will not be able to put down.

5. Holiday Naughty List and Holiday Nice List

These next selections are ideally given as a set, as one volume perfectly complements the other. The first book is a compilation of the names of every Neopian who, due to various misdeeds, will not be receiving goodie bags or any other presents on the Day of Giving. Woe to you if your name is included in these pages because you will be among the foulest miscreants of Neopia, including the nefarious Dr. Sloth who finds his name at the top of the list every year, and the Pant Devil whose nasty habit of stealing your items is compensation for never receiving any presents. But with the good blessings of Fyora, your name will shine in the second volume, the Holiday Nice List. Year after year, all the best Neopians are on the nice list and you will find yourself in fine company. Included in this list are all the faeries, with the exception of Jhudora, and the powerful Judge Hog, one of Neopia's greatest heroes. This set of books is highly recommended for those who do not relish a surprise on the big day.

6. Im Not A Gift! A Christmas Kookiths Tale

This is the heartbreaking story of one Christmas Kookith's plight during the Month of Celebrating. If you have ever seen a Christmas Kookith, you will know that he is an irresistible little Petpet and about as cute as a Petpet can be. However, it is unfortunate for the Kookith that he strongly resembles a prettily wrapped Christmas present. Suffice it to say that this hapless Kookith made the regrettable mistake of falling asleep underneath a Christmas tree the night before the Day of Giving. The horrible aftermath of his temporary lack of good judgment is presented by the author with such empathy and compassion that the reader will feel compelled to present his or her Neopets with at least one Christmas Kookith this holiday season. This author emphatically recommends that you yield to that temptation, dear reader. You will not regret it.

I have presented only a small sample of the many outstanding holiday books that deserve your attention and are worthy of giving to anyone on your gift list. It is my sincerest hope that you have found in this list at least one selection that has intrigued you. This Day of Giving, do take the time to enjoy some quiet moments with an excellent book. You deserve it, dear reader. And from my Neofamily to yours, have a wonderful literary Christmas!