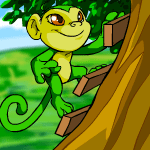 The Best of NC Trees

by rikarie

--------



It is no secret that NC trees are now becoming a category of their own. With TNT creating a steady stream of these wonderful items I thought it would be appropriate to find the best ones! Trees are great customization items able to improve scene if you are stuck. So here is my guide of the top ten best NC trees there are!

Number 10 – Valentine Tree of Lights
This is of the first NC trees created. It was released on January 16, 2010, preparing us all for Valentine's Day! Looking back, this tree was a glimpse into NC tree future. As is the standard now, it is pushed off to the side, allowing you to customize your neopets with further accessories and showers. It also shows great attention to detail - small lights surround the tree, glowing lightly, giving it subtle intrigue. This is something we are now use to when it comes to our NC trees! It is a great piece for any Valentine, pink, hearts, or rose themed customization.

Number 9 – Frosted Autumn Tree
This is one of the more basic trees created. In fact, I would like to label it "beautifully basic". Soft sparkles glitter around the auburn leaves, giving it an understated appearance. It will fit well in most customizing, especially if you do not want to draw attention away from the item you want to show off! It is perfect for any winter time themes. It is currently a regular item in the NC mall and unlikely to retire anytime soon.

Number 8 – Peaceful Tree Garland
If you are tired of the more traditional "tree on the side of the neopet" customization, then this garland is for you! It departs from the standardized tree looks and covers the top sides of the customization. It can be used in multiple customizations. If you want a gloomy look – perfect! Just use the Peaceful Tree Garland! Its restrained purples and green can be used to create a more ominous atmosphere. Maybe you want a more light-hearted theme? This garland is perfect again! Its muted colors are a great add to any scene that wants more whimsy than dread. It is one of the most versatile trees that can be added to almost any customization!

Number 7 – Trim and Zipper Tree
This tree also defies convention and is positioned in the background of your customization. Naturally it will fit well into any sewing or plushie set scene but also works well in green, pink, and purple dominated customization. It is understated and usually tires in well with most backgrounds. It is usually my first choice for background item, and I have to say, I use it more often than not. When push comes to shove, this is a basic tree everyone should have in their closet!

Number 6 – Gentle Autumn Tree
Without a doubt, this is the perfect tree to use in the autumn season. I mean, it already has "Autumn" in its name, so why wouldn't it be used? It is a great background tree that has a little flavor to it. Leaves slowly drift from it, in true autumn fashion! It even has small mushrooms at the base for any mushroom fanatics out there!

Number 5 – Whimsical Birthday Tree
This is a very unique tree, to say the least. It is not typical at all – it doesn't have leaves, or even bark for that matter! This tree should be used in any celebratory customization and definitely adds a little vavavoom to any scene you might want to spice up! The only downside is that it may not have too much general use but is wonderful whenever Neopets's birthday comes around! So don't be caught without it!

Number 4 – Jack-O-Lantern Tree
This tree is great for Halloween or any spooky customizations – obviously. Or maybe you are just a jack-o-lantern fanatic and want to litter your neopet's customization with these eerie pumpkins. Then this tree is a must have! It has the right coloring – without being overly obnoxious – but great detail and intrigue. Small flames flicker inside the jack-o-lanterns, hypnotizing almost anyone who dare stare at it long enough. Either way, don't let another Halloween pass without getting one!

Number 3 – Shamrock Tree Foreground
Looking at the above list, I realize something. Most of the above trees are not very green. Well, if you wanted a more natural tree, then look no further! The Shamrock tree is one of the greenest trees you'll find! It is perfect for any spring or summer time look and fits very well into customizations where you are lazy and just don't want to add too much. It has the potential to overpower a scene but can be simplified with careful customizations details.

Number 2 – MME11-S1: Snow Covered Tree
I am not going to lie. I specially bought this MME for the tree. I could care less what morphed from it; I would have paid the same just for the tree! Of course it is great in any winter scene, and fits perfectly with the Eerie Winter Snow Background. Any snow covered and melancholy customizations would be amiss without this tree. It may not be ornate but it does have a simple animation of snow dripping from it branches, adding subtly to any customization.

Number 1 – Premium Collectible: Summer Flower Tree
I have to say, I saw a lot of excitement on the NC boards when this item was released to premium members. And there is a reason for this! The Summer Flower Tree is probably one of the perfect trees there is. For one, it is an actual tree. It is simple and modest but has enough detail to pull you in for wonderful visual interest. Ribbon wrap around the trunk and branches while two flower baskets are seen near the base of the tree. To add, a small green hill tappers off, making it a great piece to add to any natural customization. TNT definitely got this one right!

And... a Bonus tree! I couldn't write this guide and not mention this last tree. The Tree and Pumpkin Silhouette! For whatever reason it is one of my favorite trees; but one I feel that is easily forgotten and not very popular. It is definitely not one of the most conventional ones you run across but is a wonderful background item and I think everyone should give it a chance in their customization!
That is my tree list! Of course there are many other trees that I would have loved to add, but these ten are by far my personal favorite. I can't wait to see more trees the NC mall decides to release! Trees are one of my go to items when customizing and should be yours too!