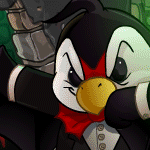 Creating Terror: 5 Scarily Tasty Halloween Recipes

by schoolwars

--------

How do you celebrate Halloween? Perhaps you dress in the scariest costume you can find and go out spooking all the younger pets? Or maybe you venture round the houses, skull shaped bucket in hand, asking for treats. Well if you happen to be stuck for something to do on this night most creepy, why not consider holding your very own spine-chilling bake sale? You don't need to be super kitchen savvy, you just need basic mixing skills and the right ingredients. Plus you'll be making a profit whilst filling numerous hungry tummies; win - win! So if dressing up, trick or treating, and scary pranks are not your thing, why not get cooking? Listed here are five quick and easy haunting recipes to start you off, and ensure your sale is as scary as can be!

Tombscones
First up is quite possibly the easiest recipe ever. Cute little scones, full of fruity baked tastiness, spookily baked into eerie tombstone shapes. Apparently these were cooked up in the memory of better scones... that's not to say these aren't delicious, though; enjoy with butter and your choice of spread (why not tint plain jam with bogey green food colouring?!), and no one will be able to resist I tell you!
Wheat flour (2 cups)
Bag of Sugar (3 spoonfuls)
Butter Gears (just enough butter for this recipe would you believe!)
Kau Kau Farm Milk (1 cup, and which also comes in organic, soy and low fat varieties)
Raisins (1 box)
Begin by sifting the flour into a large bowl, then adding the sugar. Using your fingertips, rub the butter into the flour/sugar, one gear at a time, until the mixture resembles breadcrumbs, then mix in the raisins.
Make a well in the centre of the mix and add 1 cup of milk. Mix with a spoon till it forms a soft dough, adding more milk if need be. Turn onto a lightly floured surface and knead gently.
Pat/roll the dough till 2cm-thick, then using a round cutter, cut out 12 circles. Round off one end of each scone, smooth and straighten the other end, creating a basic tombstone shape.
Etch in other tomb-y details if you wish, then place the scones on tray 1cm apart (they WILL rise!). Bake for 20 to 25 minutes, at 200 degrees, until golden and well risen. Leave to cool, then serve!

Spooky Pumpkin Gateau
Slightly more advanced, but not by much at all, this amazingly creepy looking gateau is sure to cause a stir. Combining tastes such as pumpkin, chocolate and vanilla, this won't have to be upon the table long till it gets gobbled up. Maybe worth making a couple then?!
Wheat Flour (3 cups)
Bag of Sugar (2 cups)
Pumpkin Scoopings (1 bowl)
Omega Eggs (x3)
Sprinkling of Salt
Space Cocoa (crumbled up)
Creamy Cloud Ice Cream (at room temp)
Piece of Chocolate (I used a Milk Chocolate Meepit... what could be scarier?!)
Start by beating the eggs and sugar until they're pale and thick. Sift the flour, salt and cocoa over the egg mixture.
Using a metal spoon, gently fold ingredients together until just combined. Now fold in the pumpkin. Spoon the mixture into a round cake tin and bake for 40 to 45 minutes at 180 degrees. Leave to cool in the pan for 10 minutes, then turn out onto a wire rack.
Start the decoration by carefully rounding off the corners of the squidgy gateau to make it resemble a basic pumpkin shape. Don't forget the 'stalk'! Once happy, cut the cake in half, melt the chocolate shape of your choice, then spread the melted goo over one half before putting both pieces together again.
Finally, take the slightly melted ice cream and pour it all over your gateau. No need to worry about drips, dribbles, etc - they add to the creepy look!
**CHEAT ALERT! You can also take the unchallenging route in knocking up one of these nummy gateaus; simply gather the courage to pop to the Spooky Food shop, purchase a Vanilla Ghost Cake and a Pumpkin Slice, then pootle to the Cooking Pot on Mystery Island where you can combine said ingredients and come away with your own cake. But that's WAY too easy, right??

Cookie Hats
Staying with the delectable taste of pumpkin, here is another simple yet effective recipe. And who doesn't like baked goods? So how about these extra tasty cookies, baked in the shape of a witch's hat, and with a slightly spiced pumpkin flavour. Quick and easy to create a huge batch, you can't go wrong with a whole table of Cookie Hats. Why not cut other scary shapes from the dough? Meowclops' faces, bones, ghosts... The possibilities are endless!
Wheat Flour (1 ½ cups)
Space Spice (1 large pinch)
Sprinkling of Salt
Bag of Sugar (1 cup)
Pat of Butter (melted)
Pumpkin Baby Food (2 jars)
Dark Chocolate Pellets (1 bag)
In a medium bowl, whisk the melted butter, and sugar together until smooth. Add in the vanilla and both jars of pumpkin baby food and mix together well.
In a separate bowl, blend together the flour, salt and Space Spice. Pour the wet ingredients into the dry ingredients and mix up with a large spoon. Add in but a small handful of the chocolate pellets. Using your hands, squish and shape the mix into a nice firm dough.
Cover the dough and chill it in the fridge (or window ledge if you live on Terror Mountain) for 30 minutes. When ready, take the dough and roll it till it's about 1cm thick. Using a knife (carefully!) or cookie cutter, cut shapes from the sheet of tasty dough.
Bake the cookies for 8-10 minutes, at around 200 degrees. When they are done, leave to cool on a rack before attempting to ice and decorate. For the glaze, simply melt the rest of the chocolate pellets and paint/pipe on your chosen design. Leave to set and serve!

Army of Undead Cupcakes
Another surefire winner for your Halloween bake sale are these scrumptious bites. Finished with luminous blue frosting, beady 'eyes' that seem to stare and topped with a juicy glace cherry, I have yet to find a single pet that DOESN'T love scoffing these mini treats. Perfectly small, yet with more than a punch of flavour, they will be eaten up faster than you can say 'Is that a ghoulie behind you?!'
Wheat Flour (1 ½ cups)
Sprinkling of Salt
Butter (1 stick... It's not Gross Food if you don't eat it in one!)
Bag of Sugar (1 cup)
Omega Eggs (x3)
Milk (1 cup)
Vanilla Petpet Candies (x3 melted)
Charcoal Jelly Beans (2 bags)
Blueberry Baby Food (1 jar per cupcake)
Spherical Cherry (1 per cupcake)
Cream Roll (x4)
**I also recommend the book How to Fold Paper to Make It Look Like Stuff as it includes paper and instructions on how to make fancy cake cases.
Line a cupcake pan with your newly constructed paper cases; set aside.
In a medium bowl, sift together flour and salt. In another bowl, cream together the butter and sugar until light and fluffy.
Add the eggs one at a time; scrape down the sides of the bowl, and beat in the melted vanilla candies for a hint of flavour. Now add the flour mixture and milk alternatively, beginning and ending with the dry mix.
Divide the cupcake batter evenly amongst the cases, about three-quarters full each.
Bake until golden; about 20 minutes, at 200 degrees. Once cooked, leave to cool before decorating.
To finish: simply smother each cake with some blueberry baby food and add 2 jellybeans to each one for the evil eyes. Take the cream rolls and squeeze out the insides into a bowl; finally top the cakes with a spoonful of cream each, and a nice sweet cherry. Done!
**Sadly this recipe is NOT for the magical Undead Cupcakes you see seasonally in the Spooky Food store. There will be no cake Mitosis going on here, I'm afraid!

Chocolate Graveyard Cake
And now, for your marvellous centrepiece. A lovely rich chocolate cake, superbly finished in a graveside style, guaranteed to stop the show and get people talking. The beauty of this lies in that it is also pretty easy to knock up, and looks harder to prepare than it actually is. But it's with your decorative skills that it gets transformed into something über scary. Feel free to go wild!
Wheat Flour (2 cups)
Bag of Sugar (3 cups)
Space Cocoa (powdered finely)
Omega Eggs (x2)
Milk (2 cups)
Flask of Olive Oil (only need 1/5 of a cup)
Vanilla Petpet Candies (x2 melted)
Bottle of Water (very carefully boiled)
Lemon Sherbert Candy Cane
Creamy Choccywhip (softened)
Square Marshmallows (melted)
To make the cake, place the flour, sugar, cocoa, both eggs, the milk, melted candies and the oil into a large mixing bowl. Using a wooden spoon (and some elbow grease), beat the mixture until well combined.
Add the boiling water to the mixture, a little at a time, until very smooth. Carefully pour the glossy cake batter into a sandwich tin and bake in the oven for 25-35 minutes, at around 180 degrees.
When finished cooking, remove the cake from the oven and allow it to cool completely before decorating. Now the fun begins!
To assemble this work of art, pop it out of its tin and cut a tombstone shaped piece from the surface of the cake. Cover this piece with some grey frosting; the same shade used on the Grey Cloud Cake, perhaps? Scratch an 'R.I.P' into the wet icing for extra realism.
Fill in the now hollowed out area of the main cake with the gooey melted Choccywhip, and use this as a base to firmly stand up your 'gravestone'.
To finish off, cover the rest of the cake in melted white marshmallow goodness.
For the spine-chilling skeletal hand, carefully break the candy cane up and shape into a grasping hand - melting the ends to help hold it together if need be. Now insert into the cake for maximum effect, and get ready to show off!
I hope that this article has given you a jump start in creating lots of scary treats of your own. Now Halloween can be fun AND delicious, not to mention it will line those pockets with Neopoints! There's no end to the other weird and sinister creations you can come up with, simply using your kitchen and lots of imagination. And what's to stop you baking past the end of October? Use your new cookery skills to rustle up other goodies for Bonfire Night, Valentines day and even Christmas. Of course, samples of whatever you make are always appreciated :P
Happy Halloween!