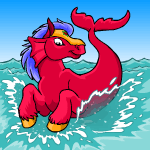 The Worth of a Badly Named Basic Pet

by miss_miku1

--------

It was a sunny day in Neopia Central and so, I decided I would try an experiment. I had an old side account rotting, and I was currently on with my main account. I thought of the Pound Chat, or PC as it is called. How many people think they are mean, ruthless, pet trading meanies... did I mention mean at all? Anyway, I had an idea. What if I adopt a badly named basic pet on my side account and make a board about who I found in the pound and for once see how they all would react? Well, I was certain I was going to try this. So I will tell you all what happened.

1. Adopting the Pet:

I had switched to my rotting side account, it was only six months old, and I took my Quiggle (after feeding her, of course) to the pound with me to find a VERY badly named Neopet in need of a home. So we searched for quite some time, and there were some badly named pets however, the names weren't bad enough. I also wanted a pet that was in need of a home, so a hungry pet that was badly named was the goal.

Finally, we found her. A red Peophin, about two thousand days old and dying of hunger. Not only that but, her name was Peophin_au_3_3_3. Perfect! I thought. So as I went to adopt her I noticed something, true sadness. She hated her name, she wanted to be a different pet she told me. So I truly fell for this Peophin. All tears aside, I pressed the adoption button and the cage opened, letting out the poor dear.

I took her to the Neolodge where she would be fed, and I let her play with a blue Ixi plushie. Next, I had decided to take her to the boards, where she would be seen by all of the PC.

2. The Board:

Believe it or not, when I arrived, the PC was not quite as booming as usual however, that didn't stop me from showing off my new Neopet. I put a sign in the ground that read "Look who I found in the pound!" and at first not many people noticed us. But after a few minutes they came over, and so I pulled Peophin_au_3_3_3 to my side and said, "This is my pound find." Now, for starters, the PC is considered one of the most brutal boards in Neopia, but that didn't seem to bother us. Especially when the kind Neopians came.

"She's pretty!", "How cute!", "Congrats!" are just a few things I was told by at least twenty Neopians. But quite surprisingly, there were no negative comments... NONE. We all started chatting about pets they've adopted and since then painted, some badly named and some well named. It was fun. I even was given some painting ideas for Aurora (the nickname everybody settled on for her). Royalgirl first, then maybe white? Or perhaps striped? I then thought to myself, What am I doing? This is just for a project, I'll probably repound her...

As more and more people came, there was more shock and surprise. Some said how much they loved the Pound Chat just for seeing the board I created. And others just kept complimenting Aurora. I mean, she was a beautiful Peophin. So I thought I would keep the project a secret but I finally did mention what the purpose of the board was for, however, everyone still just complimented little Aurora.

Maybe there is something special about her? I would think every now and again. I saw the happiness in Aurora's eyes, she felt accepted for who she was and not what species or colour she was. But I just kept telling myself, ONLY for the project... But why? I mean I had room on my main account, and I could most certainly afford another pet too. So maybe adopting her wouldn't be so bad? Maybe all of the people complimenting her saw something special as well? Perhaps I could paint her?

3. Closing the Board:

When everyone had said their goodbyes and good lucks for the future, Aurora and I were walking towards the Neohome I had for my side account. It was small, but had a nice 'home' feel about it. I unlocked the door and let Aurora go in first. She looked around with awe. She had a home and was happy.

Dinner was ready so I sat out omelette for my Quiggle, Aurora and myself. As I ate, I thought of all the kind people wishing Aurora well with me. I couldn't just throw her back in the pound and say 'bye'! So as we cleaned the kitchen after dinner, I told Aurora, "You are more than welcome to stay... on my main account, if you'd like." Aurora beamed, and I had never seen a more happy Neopet.

4. The Purpose:

So you are all wondering why I made this article, huh? Well, I wanted to prove that basic Neopets were just as good as painted, limited edition pets. But it became something much more. It became me finding and rescuing a pet in need, feeding her, taking her to the PC and showing her off, then even buying her a small, plump polarchuck (whom she named Beauty). I guess what I am trying to say is, no matter what species or colour a Neopet is, no matter how good or bad their name is, they want a home, and we as owners are the only ones able to provide that. So go out, adopt, not create. :)

In case anyone is wondering... Aurora is doing fine, if you would visit my look up. And I am saving up to paint her royalgirl and then possibly white or striped. So if you would like to help me paint my Peophin, please visit my shops or trades. So far I have about 50k, so I have a lot more saving to do. Thank you! And a special thank you to everyone who came to my board! You know who you are.