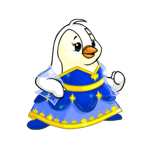 Brucey Wearables for Bruce Day

by rock_star_megs

--------



Bruce Day is upon us, and what better way to celebrate than by dressing your Bruces in the best and most brilliant ensembles available? I mean, sure, you've cared for and loved them all year long, but why not treat them to a shopping spree and spoil them with new clothes? They will definitely feel extra special in outfits made exclusively for them, and I'm pretty sure they'll love you forever and ever. So without further ado, I present to you a list of the Best and Brilliant Brucey Bruce Outfits.

(Note: Prices are current as of this writing.)

1. Bruce Buzzer Keeper Outfit

Does your Bruce enjoy eating honey? Does he or she have a Buzzer as a Petpet? Or does he or she frequently look after and/or babysit Buzzers? Well then, I recommend buying the Bruce Buzzer Keeper Outfit. The complete ensemble includes the Bruce Buzzer Keeper Suit (19,000 NP), Shoes (8,000 NP), Gloves (5,000 NP), Hat (6,000 NP), and even comes with its own Honey Comb (2,000 NP). Yum!
Total cost: 40,000 NP
2. Bruce Noil Tamer Outfit

Don't like the yellow of the Buzzer Keeper clothes? Want something a bit more stylish? Then try the Bruce Noil Tamer Outfit. You can even leave out the Hoop (6,000 NP) for a more sophisticated look. But if you really want your Bruce to tame those Noils, then go for it. Still, you'll need the Trousers (38,000 NP), Jacket (77,000 NP), Hat (50,000), and Shoes (16,000 NP). And ok, so the Bruce isn't the only pet that has a Noil Tamer outfit (Yurbles and Kougras have them too), but still, the Bruce one is definitely the most stylish out of all three.
Total cost: 187,000 NP
3. Bruce Tooth Faerie Outfit

Did you know that the only Pet in Neopia that can dress up like the Tooth Faerie is a Bruce? How cool is that! Super cool indeed, is what you're probably thinking. If you do dress up as a tooth faerie, who knows; maybe the real Tooth Faerie will come around more often (er, there's no guarantee, though. But who knows, she might be flattered). You'll want to buy the Bruce Tooth Faerie Dress (90,000 NP), Shoes (15,000 NP), Wand (29,000 NP), Crown (42,000 NP), and Wings (80,000 NP). Of course, you don't have to buy the whole outfit. Your Bruce will look fancy with just the dress and shoes. If you can't afford a Royal Paint Brush, substitute part of that look with the Tooth Faerie Crown — a similar look but a fraction of the cost.
Total Cost: 256,000 NP
4. Safari Bruce Outfit

Thinking about taking your Bruce on safari to celebrate Bruce Day? Well then, you'd better get them some appropriate clothing for the trip. And would you look at that, there's a Bruce Safari outfit that you can buy! You'll need the Safari Bruce Shirt (78,000 NP), Trousers (18,000 NP), Hat (10,000 NP), Binoculars (3,000), and Shoes (6,000 NP). Isn't it such a cute outfit? Of course, you can also re-use the Trousers and Shoes for any other casual outfit you have in mind.
Total Cost: 115,000 NP
5. Elegant Outfits

One of my favourite Bruce-only outfits (one that makes me wish I had a girl Bruce just so that she could wear it), is the Elegant Blue Bruce Gown (80,000 NP). The two shades of blue compliment the gold detail so well. And who doesn't admire the superb details with the pick-ups and those little crowns along the hemline? Superb stitching by the Uni of Unis Clothing Shop! You'll definitely want to pick up this gown for Bruce Day and any other fancy occasions. Pair it with the Shining Blue Bruce Scarf (5,000 NP) for some extra sparkle. And don't forget some shoes! A great pair is the Pretty Blue Bruce Shoes (2,900 NP), but if you do have some spare NC cash lying around, then I would recommend buying the Dark Princess Shoes (100 NC).
Total cost: 87,900 NP

If, however, you're like me and own a boy Bruce, then consider buying a nice suit for the occasion. For something really snazzy, buy the Bruce Tuxedo Jacket (70,000 NP) and the Bruce Tuxedo Shirt (7,600 NP). Pair it with the Elegant Gear Top Hat (7,000 NP) or even the Bruce Noil Tamer Hat mentioned above to make him look extra special. As for elegant shoes, you can also get the Bruce Noil Tamer Shoes, but if you want something cheaper (and not exclusive to Bruces), then I would suggest the Elegant Gear Shoes (3,600 NP). I should mention that my go-to shoes for my Bruce are the AAA Host Shoes. Yes, they are a bit pricey (15,000 NP), but my Bruce wears them with almost every outfit, so they are a worthwhile investment.
Total cost (tuxedo + cheap hat/shoes): 88,200 NP
6. The Basic Outfits

Now, if you're a bit put off by the prices of some of these outfits, there are some cheaper clothes that are also exclusive to Bruces that you might want to consider treating your Bruce to (if you don't already have them). The Fun Argyle Bruce Sweater (12,000 NP) is a fun (just as the name implies!) everyday sweater that every Bruce will love. For something more vibrantly coloured, and a bit pricey, you can buy the Pretty Pink Bruce Sweater (50,000 NP). If you're looking for something to wear with the Argyle Sweater, then consider the Green Bruce Trousers (4,000 NP); and to go with the Pink Sweater, then consider the Pretty Pink Bruce Skirt (10,000 NP). In terms of reasonably priced shoes, the Blue Bruce Loafers (2,200 NP) are a great wardrobe staple that can be used with any outfit, casual or fancy. A great accessory to show your Bruce you love them is to give them the Golden Bruce Locket (16,000 NP). Also, if you want something super fun and to chase the winter blues away, then be sure to pick up the Tropical Bruce Shirt (6,500 NP).

Of course, to be extra Brucey on Bruce Day, make sure you buy the Bruce Wooden Toy (15,000 NP) and the Brucey B Holiday Mug (100 NP)!
So there you have it, 5 Bruce outfit ideas plus several basic essentials for your Bruce's wardrobe in celebration of Bruce Day. And let's hope more Bruce-only outfits become available in the near future! Happy Bruce Day everyone!
Search the Neopian Times


---
Great stories!
---------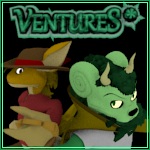 Ventures #9
Operation T.R.E.K. Part 3. After a rough start in weeks 1 and 2, week 3 was a bit of an off week, and tensions boiled...

by neo_coaster363
---------
---------
---------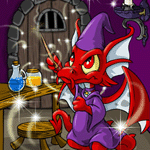 Beautiful Chaos: Part Five
There was a faint rustling in the trees behind them and the party of four spun around nervously. "Was probably just a Mortog or something," Milo said confidently. "We get quite a few of those around here."

by tanikagillam
---