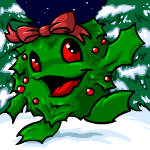 Avatars for the Holiday Season!

by xoxkar

--------

Now that the month of Celebrating has arrived, joyous cheers are heard from every part of Neopia as we all get prepared for a wonderful month of festivities. The month of Celebrating includes many wonderful holiday themed activities, including ice skating up at Happy Valley, visiting the Advent Calendar daily for a surprise holiday gift, dressing your pets up in their holiday clothes, taking a walk around Neopia as delicate snowflakes fall from the sky, dressing up in warm winter gloves, coats, and scarves, getting ready to start your holiday shopping for your Neofriends, enjoying a delicious festive holiday drink in front of a roaring fireplace, enjoying the mouthwatering smells of freshly baked sugar cookies from the bakeries, and of course, choosing a festive avatar and font to spread holiday cheer throughout the neoboards.

There is no better way than to start your wonderful month of Celebrating than choosing a perfect festive holiday avatar! So here I have what I think are the top eleven holiday themed avatars to use this month; these avatars are sure to get you in the holiday spirit!

Plastic Fir
What could be better to than this festive Christmas themed avatar to get you in the mood for the month of Celebrating? The answer is, nothing! This avatar is perfect for those who are all about the Christmas decorations, as this fir has been decorated wonderfully for Christmas! This fur is wearing bright colorful baubles, and a glistening gold star! The backdrop on this avatar even has sparkling snowflakes as an added touch. This holiday avatar is sure to get you in the mood to celebrate.

Taelia the Snow Faerie
This unique shaped avatar of Taelia is a great choice for those who enjoy completing her quests! Because Taelia is a snow faerie, she is the only lucky faerie to be used as an avatar during the holidays. This avatar even has twinkling blue snowflakes on the upper left hand side to give it a magical effect. Get in the holiday spirit today with Taelia and make a festive font to match this glistening avatar!

Raindorf
Aw, this raindorf just lights a smile on your face! For those who are a fan of holiday themed petpets, you can't go wrong with this raindorf avatar. This darling raindorf has a joyful expression as he is also excited the month of Celebrating has now arrived. The raindorf is happily gazing out at the winter sky, watching the sparkling snowflakes fall to the ground.

Let It Snow!
The words on this avatar are the words that are heard from all Neopians around this time of year, let it snow! This festive avatar is shaped like a beautiful snowflake, with shining snowflakes glistening around it. This delicate snowflake avatar also features a smiling snow bruce in a winter wonderland backdrop. A great avatar for those who enjoy watching the snowflakes fall from the sky!

Whee!
On those winter afternoons when the sun is shining, what could be more enjoyable than going sledding with your friends? And this is exactly what the joyful snowbunny in this avatar is doing! This avatar is not only adorable, it's perfect for the month of Celebrating. This festive snowflake has four delicate twinkling blue snowflakes decorated around it.

Not For Wreathale
Aww, this avatar is absolutely adorable! Wreathies are one of the most popular petpets during the month of Celebrating, and if you happen to be a fan of them, then this avatar is a great choice for you. Wreathies are great as they are the colors of Christmas, red and green! All you have to do is make a festive font, and with this avatar, you are set for the holidays!

Seasonal Attack Pea
This seasonal attack pea avatar upstages the rare and elusive super attack pea avatar, as it simply cannot compare to this festive seasonal attack pea avatar! This charming pea featured on the avatar is all set for Christmas, wearing it's bright red Santa hat! This festive avatar has a beautiful blue backdrop, with twinkling snowflakes glistening around the avatar.

Stamp Collector - Snowy Valley
This rare and elusive avatar will have many Neopians turn Christmas green with envy when they see you using this avatar! This festive candychan avatar is a perfect choice for the holidays if you happen to own it! The colors of red, green, and snow white are all used to make this avatar one that spreads holiday cheer wherever you go!

Wocky - Snow Day
We all love and appreciate when a snow day comes around, because really, what could beat taking the day off to go out in the snow with your friends and enjoy some fun snow activities? This charming avatar features a Wocky who has obviously been enjoying themselves in the snow. This avatar is the perfect choice for those who adore the snow!

Snowager - RAWR!
As we all know, obtaining the Snowager avatar requires great luck, and many are still wishing for it. But, if you happen to be lucky enough and have this Snowager avatar in your collection then it's a great avatar to use.The Snowager usually looks quite frightful if you happen to disturb him in the up in the ice caves of terror mountain, but even the Snowager loves celebrating the holidays so he is wearing a cheerful smile in this avatar!

Grundo - Snowthrow!
If having snowball fights with your friends outside in the fluffy white snow is your idea of holiday fun, then this festive avatar is right for you! This green Grundo is dressed in a warm vibrant scarf to keep warm this holiday season, and by the looks of it, has been hit with a snowball! This wonderful avatar has a beautiful sky blue background with delicate snowflakes falling from the sky to get you in the mood for snow!
There you go, a list of eleven great festive holiday themed avatars for you to use during this wonderful month! I hope you enjoyed this article, and enjoy all the wonderful festivities the month of Celebrating offers.