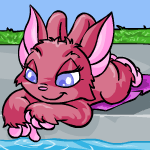 Your Seasonal Guide to a Successful Pool Party

by icy_catalyst

--------

The temperature's steadily rising, and you can't repel the heat fast enough. It's also the Summer holidays, and you can't think of the perfect activity to spend those agonising weeks. With this great seasonal guide, you'll soon find that Summer isn't as boring as you know it to be--besides, we've survived the heat this long, haven't we? Here are a few blazing ideas that'll turn your holidays up a notch!

Everyone loves it when their friends have got a spare day or two; it's the perfect time to put on your swimmers and dive head first into an ice-cold backyard pool. But to make it the best ever yet, you've got to remember a few things before the final preparations begin.

1) Cleaning and Setting Up the Patio:

Okay. So right now, the pool area doesn't look its best at any degree, but a few days before the scheduled date of the party, it is essential that you get the patio looking like it should. First things first. All those weeds and vines need to be cleaned out between the pathways, and you'll definitely need to get the pool to look great with its light blue sparkle. At any rate, if you don't already have a pool cleaner, now is the time to get one. Also, you'll need to clean out the bottom of the pool, so at some point in the day, make sure you head out and clear out the various leaves and debris that may be covering the pool's floor.

So, you've got the patio looking wonderful, but you've still yet to set up the chairs and round tables that will add the final finishing touch to the desired beach setting. As though your pool area is an outside cafe, place the chairs and little tables around the pool, but preferably not too close. An accident might just occur if you're not careful with your preparations. There--your patio is officially ready for the next day!

2) Serving Up those Delicious Delights:

-Pre-cooking the night before does work well, but getting up early and preparing the freshest feast is the best way to go. Here are three different inexpensive snacks to get you started.

WHITE CHOCOLATE COOKIES:
These crunchy cookies almost melt in the mouth, and like the Snowberry Delight, is a light, rather healthy snack to feast on. These come as low as 250-300 neopoints or you can take a trip to the Neopian Bazaar and visit the Bakery next to Gardening Supplies when they're in stock.

LEMON TARTS:
These healthy, delicious-looking treats are a perfect snack to serve at your pool party. Topped with whipped cream, this is a little something everyone will enjoy. These tangy tarts can be purchased in Neovia; just place your order at the Crumpetmonger. In stock currently, they can be bought for 1,055 neopoints per three tarts.

STRAWBERRY SHORTCAKE:
For strawberry lovers near and far, this impressive, generous cake will surely please your guests' taste buds. The rich whipped cream really complements the strawberry, and anyone who has a sweet tooth will smile at its strawberry goodness. This can be purchased for as low as 350-400 neopoints; however, if you want to visit the Bakery, that may also be an option.
-Snacks are a fun way to whet the appetite, but you'll need a serving of mains as well. Here are three savoury main course meals to cook up at your unique party. These are much more expensive than your average snacks, but they are sure to cause a great response in the crowd:

SUSHI ROLLS:
Our favourite, these rolls are great to serve at your party. They add flavour, colour and a bit of spice to the other main courses, and are quite popular. These rolls can be bought at the Neopia Central Food Store at 763 neopoints per two rolls. You'll be feasting on these in no time!

STEAK PLATTER:
Everyone will enjoy this hearty meal at the table; the steak platter offers a very generous portion of sizzling steak, served with boiled potatoes on the side and gravy on top. This main is quite expensive for those who are having a hard time spinning some cash, and costs at least 3,800 neopoints. However, you may be able to buy the steak platter at the Neopia Central Food Store for a lower price, so it might be a good idea to hit the shops soon!

TURKEY SALAD:
To finish off, this cold salad consists of dried berries, lettuce and cold turkey breast and is a good way to end a meal. You can find the salad at the food shops in Neopia Central, but in other shops at the Marketplace they come as low as 700-900 neopoints.
-During the snacks, mains and time at the pool, most guests will require drinks and cocktails to keep them cool. Here are a couple of ideas for drinks to serve up at your party:

COCONUT COCKTAIL:
This exotic blend of gooseberries, nuts and pineapple juice is sure to set the taste buds and is served in a hard coconut shell, again hinting at the beach setting. These are quite expensive, and cost around 5,000 neopoints at the Marketplace. However, you can visit the Tropical Food Shop on Mystery Island for a much cheaper price.

JUG OF FRESH LEMONADE:
This drink is absolutely perfect for any blistering hot Summer afternoon. Made of sugar and lemons, this freshly made sweet drink can be found at the Tropical Fruit Shop, or can be purchased at the Marketplace for roughly 1,500-1,600 neopoints.

CRANBERRY KIKO DRINK:
This fun beverage comes in a cute little bottle shaped just like a smiling Kiko. You can buy them at the Marketplace for about 650-700 neopoints at cheapest; however, the most fun option might be to take the Glass Bottom Boat Tour at 10 a.m. and pick a few crates up from the sweet shop on Kiko Lake after all that fabulous sightseeing. These drinks come in other flavours as well, such as Sour Apple and Lemon, so choose whichever you like.
3) Hosting your Party:
This is important. To have an adequate pool party, one needs to be a good host. During the party, you will be required to:
-Greet the guests at the door
-Introduce them to the various activities and entertainment
-Keep a watchful eye on all the guests (especially the young ones)
-Lead the guests to the various snack tables
-Host all the indoor/outdoor games
-Usher the party guest to where they need to go (bathroom, pool area etc)
4) Cleaning up after the Party
To some extent, this could be considered as the most complicated, time-consuming job. Actually, though, it isn't so hard once you put your mind to it. After everyone is gone and the party mood has died down, you will need to:
-Wash and rinse the dirty dishes
-Clear away the drinks and food scraps
-Fold away chairs and tables and put them away
-Take down any decorations
-Pack away indoor games
-Vacuum any left-over food scraps indoors
Well, wasn't that a fun experience? I hope you've considered the above ideas, and hopefully, an awesome party is headed your way this Summer holidays. Get ready to party up, and I wish you a safe, and very happy holiday! :)