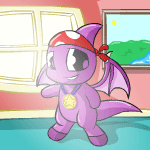 All That Glitters...

by purplepassiony2k

--------

We found the following 0 result(s) for the keyword jewelry. Uh-Oh! With all the thousands of Neopian Times articles how can that possibly be true?! Are you as surprised as me? Other than chocolate, jewelry is a girl's best friend! Therefore, now inspired I'm here to tell you jewelry can enhance anyone's look like no other accessory. It's the perfect accessory for casual to fancy, and is a wonderful way to express your unique personality! Be it rings, necklaces, amulets, bracelets, earrings or pendants, rest assured this article is for you. Big and small, glitzy and low key, every type of jewelry imaginable is fun to wear. Why an article on jewelry? Simply put, jewelry has long lasting appeal! Flowers die, perfume fades, clothes fall out of fashion, and of course…I already ate all the ooey-gooey chocolates! ;)

Thinking about finding that right jewelry? Let's start with the truly fantastic!

1. AMULETS: Traditions of Magic- Intricately designed amulets are very popular and expensive, but for good reason. They are protective devices worn around the body, or placed next to other objects, to protect wearers from various evils such as Dr. Frank Sloth, the Pant Devil, Balthazar, the Tax Beast and MANY MANY More! [Who knew there was such much evil in Neopia!] Almost anything could serve as an amulet -- as objects they come and go with fashion, taking on different designs and shapes, but their purpose remains the same. The most desirable amulets are generally the most expensive so remember to choose an amulet by your personal feeling toward the amulet. Let your heart be the judge and you'll get jaw-dropping looks and envious stares! IMPRESSIVE CHOICES: Amulet of the Dark Faerie, Forest Ixi Amulet, Amulet of the Sun, Storm Amulet, Amulet of Chaos, Nurias Fire Amulet, Snowager Tooth Amulet, Battle Faerie Amulet, Amulet of Life, and lastly, Silver Korbat Amulet.

2. RINGS: Circles Unbroken – As a perfect and unbroken circle, with no beginning and no end, the symbol of the ring can have many different meanings. [A ring is a great way for a guy to incorporate a little bling into his life!] Like amulets, rings are sometimes worn for their magical properties and make a unique gift for many different occasions. Sometimes it can be an exciting piece of jewelry that is usually filled with a heartfelt moment and a memory that lasts a lifetime. It doesn't have to be expensive. It just has to be special. You can never put enough sparkle in your life! An exquisite and flawless ring can come in different types of material, from glittery gold and silver to precious gemstones and sparkling diamonds! Need something unique they will never forget? IMPRESSIVE CHOICES: Sun Ring, Blizzard Ring, Ring of the Lost, Royal Wedding Ring, Scarab Ring, Silver Valentines Ring, Valentines Day Ring, and Ice Ring. FUN CHOICES: Toy Spider Ring, Red Plastic Ring, Plastic Gem Ring and lastly Stunning Silver Ring! [Do you think Plastic Ring of Sloth is really evil?]

3. BRACELETS: Dazzle 'em - It's all about the bling-bling! "Bling" typically refers to flashy jewelry worn as the ultimate fashion accessory! Adorning your arms with dazzling mystical bracelets is one of the hottest trends! Flashy gemstones, charming charms, and well just about anything that's shimmery is fun to wear. If something special is your goal, bracelets accessorize any outfit! These days, bangle bracelets such as the Bagatelle Bracelets are selling like real hot cakes in Neopia. Can you even imagine how much fun loose fit bracelets with a tinkling sound can be? Treat yourself or a loved one to one of these fun and unique styles of bracelets. IMPRESSIVE CHOICES: Iceray Bracelet, MegaTon Bracelet, Ancient Elephante Bracelet, and Bracelet of Kings. FUN CHOICES: Mipsys Charm Bracelet, Chomby Lucky Charm Bracelet, Pink Heart Bracelet and Rainbow Bracelet. [May I suggest Copper Bracelet for the not so brave?]

4. EARRINGS: Dare to be Distinctive - It's impossible to have too many pieces of dazzling earrings. The choices and styles are never ending. Next to a sparkling ring, extraordinary beautiful earrings are the most desired jewelry and are always fun, funky, and trendy! For both gals and guys, earrings are a definite fashion statement. There is an earring style for every personality! If you don't have pierced ears, no worries! Earrings that are comfortable, stylish, and fun to wear will inspire you most! I LOVE them. Great look, lots of fun to wear from Denim Coveralls to an evening at the Tyrannian Concert Hall. Add a splash of color and glamour from gemstones to codestones, you can spend a little or you can spend a lot. The gift recipient will be thrilled that you were so thoughtful as to buy such a personal gift. IMPRESSIVE CHOICE: Valentines Earrings. FUN CHOICES: Pink Codestone Earrings and Superstar Earrings!

5. NECKLACES: Timeless Beauty - Looking to wring someone's neck? Why not do it with a necklace! Just kidding, of course! Sometimes a very unique stone or bone comes along - so special that others can't resist creating unusual necklaces such as the Lucky Bone Necklace, Soul Stone, Tooth of Terask, and the Terror Stone. Use a necklace to make a lasting impression, from the Employment Agency to Mystery Island Beach. Jewelry adds royalty to the wearer and when it's unique, eclectic, and classy you might have to actually tell people to stop touching your necklace! Guys, a symbol of strength, usually opt for heavy weight jewelry with intricate designs; may I suggest a Disco Aisha Gold Chain or a Golden Geraptiku Talisman? But if you just looove necklaces, why not add a Lupe Moon Charm! IMPRESSIVE CHOICES: Necklace of the Water Faerie, Owl Necklace, Werelupe Claw Necklace, and Golden Heart Necklace. FUN CHOICES: Seaweed Necklace, Clikits Necklace, Mystery Island Shell Necklace, Noil Gem, and Enchanted Maraquan Necklace. My favorites? The Mystic Jelly Bean Necklace and Sweet Necklace of course… Mmm… Yummy!

6. FIT FOR ROYALTY: Oh, I wish! – For a fun twist, you could always adorn your head with a breathtaking CROWN or TIARA! *drools* Be ready to dazzle wearing a meticulously designed Air Faerie Crown, Circlet of the Air Faerie, Sinsis Crown, Uni Healing Crown or a Skarl Royal Crown. To think I only own a lousy Purple and Gold Paper Crown! LOL. Let me also suggest buying one of these spectacular one-of-a-kind pendants! Light up the room with these dangling sparkling creations! Ruby Heart Pendant, Enchanted Kougra Pendant, and the Snowflake Pendant all sound stunning eh? [*Sigh*, to be wealthy and rich!]

So, about half the population out there now knows all about jewelry… the girls! The other half, (guys!) don't know as much. They know the important stuff. Like "buy it for the other half"! *shifty eyes*. To make my article complete I think we need some new designer chocolate jewelry! *Hint hint!* When jewelry and chocolate are crafted together we will have a uniquely tasteful selection. No Calories - No melting - No Mess! (Okay... no taste either!) Remember: Make your jewelry statement! And the Neopian World will notice!

Rant for TNT: Without a doubt, jewelry can change an outfit, so why 112 shirts and ONLY two pairs of pants; Denium Coveralls and Lucky Fishing Trousers?! Who's in charge of the Neopets wardrobe anyway? This is a wardrobe malfunction waiting to happen… and maybe just my next rant for the Neopian Times!
Search the Neopian Times


---
Great stories!
---------
---------
---------
---------
---