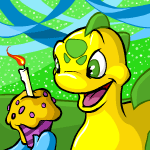 Top 15 Chomby Treats

by btcomsa12

--------



Need the perfect treat for that special Chomby on their special day? Look no further! Here is the list of the Top 15 Chomby Treats! It is filled with the best of the best that will please any Chomby. And trust me, they are certainly delicious, so do not miss out!

When your Chomby wakes up in the morning, they probably ask you this question: "What's for Breakfast?" So here's the answer, Chomby Leafy Crunch! This cereal is made from fresh leaves for your Chomby who likes their veggies. And when they are done with their first bowl, they will be begging for more.

Now going on to the smaller, bitesize treats, the Minty Chomby Lolly! This is the most delicious Chomby Lolly out there! (Yes, there is only two, but still!) The Minty Chomby Lolly will at first taste sweet, but then pow! A powerful blast of minty freshness sweeps in and takes over! Who needs boring old gum when you can get one of these?

You are probably asking, "Well what about the other Chomby Lolly?" The Cherry Chomby Lolly is it! This lolly is the perfect treat for Chomby Day. Its sweet cherry goodness will make your Chomby squeal with joy and be asking for another. But remember to limit their Cherry Chomby Lollies or they will be bouncing off the walls.

Third on the list is the Chomby Leafy Lolly Pop. Not as minty as the Minty Chomby Lolly, but it sure does pack a punch! The Lolly is shaped like a leaf and very tasty! If you are on a small budget and need a munchy for your Chomby, go for the Chomby Leafy Lolly Pop.

Next on the list is the Chocolate Chomby Cookie. This cookie is loaded with bits of chocolate. If your Chomby is a chocolate lover, they will love this treat! Not only is is tasty, it's easy to carry! This small treat can fit in your pocket, a bag, anywhere and the perfect munchy.

More chocolate? The Chomby Day Cupcake is also one of those chocolatey treats. The cupcake is in the shape of a Chomby's head (aww, right?), and has sugar sprinkled on top of it! If you aren't prepared for a hyper Chomby, then this isn't the treat for them.

Is your Chomby too small to handle such treats? Maybe they were just created, and need something easier to handle. Then get the Chomby Baby Food book. It has all the best ideas to making a meal for your Baby Chomby. The meal ideas were prepared by the best, so you know that they will be delicious! And it will put a smile on that Baby Chomby's face.

Something a little more on the healthy side is the Chomby Tail Burger! This itself can be an entire meal! The shape of the bread (a Chomby's tail) is magnificent. I mean, how could they have done that, right? So if your Chomby is looking for a nice treat for their big lunch, this Burger is perfect!

You can't have the Chomby Tail Burger by itself, right? Well you need Chomby Chips! These juicy leaves will appeal to any hungry Chomby. Just pull open the bag and start munching away! And get this, the Chomby Chips are cheap too!

More of a dinner food, the Chomby Day Potato Soup is simply delicious! This savoury bowl of steaming potato soup is perfect for that special Chomby's dinner. Your Chomby will be so happy when he or she hears that the Chomby Day Potato Soup is on the menu!

Not a meat lover? Then get the Chomby Veggie Burger! This burger is the most delicious veggie-choice out there. Again, how they got the bun into the shape of the Chomby's head is beyond me. The burger is made from 100% pure veggies and perfect for a meal!

Looking for a nice dessert for your Chomby after that big meal? Then the Chomby Pie is just the thing you need. You may want to wait a while after eating so as to not overfeed your Chomby, but when he or she has made room, they will be so anxious to get their hands on this tasty pie.

If you are looking for a small cake for your Chomby, then you should go for the Lime Chomby Cake. This cake is perfect for your Chomby when they are having a few of their friends over to spend their special day with them. The cake is layered with Caramel and Lime and is incredibly tasty. But don't take my word for it; try it yourself!

Another cake for you to get it the Chomby Rock Cake. Ouch! This cake sounds incredibly hard to eat, and it is! Make sure you are a good chomper to take on this cake. But if you can make it, the cake does taste very good! And don't forget, when you are done eating your cake, set up a trip to the dentist. Because you never know if you broke a tooth!

And now, what you have all been waiting for. If your Chomby wants a big fiesta to celebrate Chomby Day, then you will need a pretty good sized cake! But where will you find such a cake? Look no further! The Iced Chomby Fruit Cake is just the thing! There are layers beyond layers of icing and marzipan to make this cake very sweet and delicious. Everyone's mouth will water if it is at your party!
There are, of course, dozens of treats you could get! But if you need something that would go with the Chomby Day theme, then those are the perfect treats to get. And I'm sure your Chomby will be very grateful that you did.
So now that you know the treats for your Chombies on their special day, you can have the ultimate party! And remember, have fun! Chomby Day does only comes once a year, you know.