Abaddon's Dreams: A Pilgrimage to Another Neopia -- Part Three
"Zannibar, are you willing to tell me that this entire planet is just water?"
by evil__sakura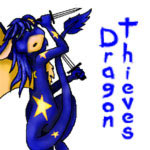 Dragon Thieves: Assassin Integrity -- Part Two
"Well, we're in a desert, so I don't think we can just find the local mall and get it done," she finally said, "but we can always do it the old-fashioned way."
by child_dragon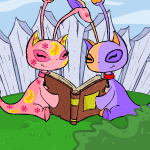 Escape from the Enchanted Forest: Part Four
"We found you last night, and lucky we did, for it is not wise to wander the forest at night."
by chloe_e_m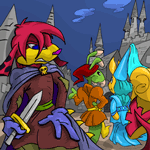 Into the Battle: Wintroq's Story--Part Four
"They have fliers!" Corinth yelled pointing up into the night sky where winged Neopets were flying over the walls carrying weapons.
by meratocat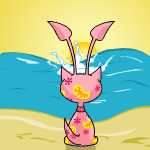 Magnolia and the Whirlpool Mystery: Part Two
"Lilia!" she exclaimed. "Ugh--not again! This is the third time this morning!"
by peachifruit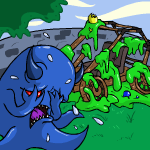 Neomitology, Pant-Devilogy, and Nutty Chocolate Pie: Part Three
"I just can't wait, Guen!" exclaimed the island Uni. "We're actually going to see Aletra!"
by bladen_kerst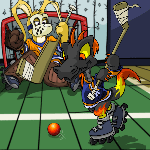 The Game is Neohockey: Part Four
"EmeraldBlitz, we're going to make those Tuskaninnies wish they had never heard the word Neohockey."
by too_kule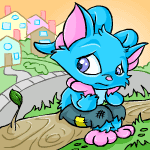 The Lost Acara: Part Three
"Well, it IS double sided... just that both sides are heads," he laughed and gave it back. "I would like my money, thank you..."
by smileyface12_5690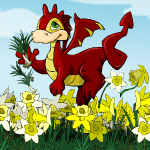 The Reality of Dreams: Part Twelve
Flames roared into life, springing from the hilt of the saber and racing down the length of the blade. In seconds, my vision was obscured by flame and smoke.
by sabreur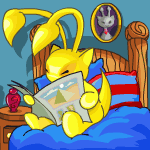 The Student Journals 3: Deceit of Desperation -- Part:Two
"Good job, Ruby!" she said excitedly. "That's going to go down in Golden Jubjub history. Now don't expect a perfect opportunity like that to show up every week..."
by ridergirl333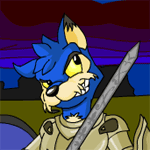 The Tale of Jeran: From Boy to Warrior--Part Seven
"It's seems you have forgotten about my sword!" Jeran yelled. The Kikubs tried to break and run away, but were to close to Jeran.
by jiggles24944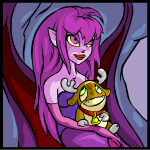 Truth of Faeries: Part Two
"The proper name for me and my kind is 'Night Faerie'. 'Dark Faerie' is nothing but malicious propaganda."
by shimmering_aurora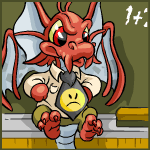 Zarrelian and the Fifth Grade Neoschool Camp of Doom: Part Six
"Oh, come on guys! Us teachers are supposed to look out for each other!" he pleaded.
by battlesunn
Headlines
Headlines this week will include Rainbow Day, a trio of new furniture sets, striped Kacheeks at Limited Two, and the celebration of Flotsam Day. You can read all about it here.
Other Stories
Adventure Under the Stars
He was always aching for adventure of some kind, and maybe this was the thing he was looking for. "Well what are we waiting for? Let's go!"

by too_kule
---
The Prize
"Here's a little something for you," Jhudora said as she handed the glowing choker to Beyaru. He snatched it greedily, an odd gleam in his eyes.

by laurensama
---
---
---
---
---