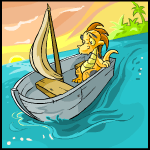 Fisherman's Delight
Fortunately, something happened to make this ordinary visit to the beach quite interesting.
by apparent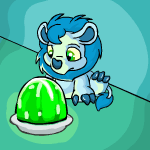 Midnight in Jelly World
"Glowing Jelly? I don't think we should eat it. It is glowing. That is just not right. Something weird will happen if you eat it. I'll have another flavor."
by smudgeoffudge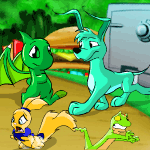 Shoyruzilla vs. Gelertzilla
Dragoon quietly walked through the streets of Neopia Central. However, many people saw him as a huge monster and screamed.
by bludragn3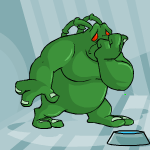 The Mutauleko Story
Mutauleko had not always been a mutant Grundo, he was once a Faerie one, blessed by the Space Faerie herself.
by aerisangel01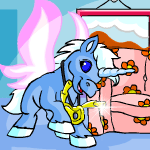 The Starry Necklace
Isabel tore open the package. "Oh my GOSH!" she screamed as a beautiful necklace spilled out. It was gold, on a black string. Though it was shaped like a grundo's head, she didn't mind, for the stone inside was deep blue.
by choccalatte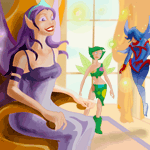 The War Of The Faeries
"Neopia was not just young. In fact, it was barely an hour old when we Faeries came to it from another place. Are Neopians so blind now? That they cannot see what is before their eyes?"
by oily106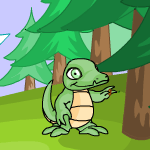 Two Tails and the Coin
I was kicking a rock, and I glanced down to see that there was something shiny in the grass. I jogged over to it to see what it was...
by dragonsflower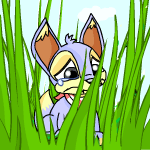 Unexpected Friends
As Kala walked slowly ahead, Harvey knelt down and pulled back the reeds. A baby Lupe was lying there, licking a wound on his leg. His fur was raggedy and his eyes were tearful.
by ginger23456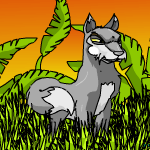 Why Mystery Island IS Dangerous
Sure, it's all fine and dandy they want to find out, but something remarkably similar to an internal siren was telling me I wasn't going to like how it was going to work.
by noremac9
Headlines
"The Starry Necklace" by choccalatte - She had just reached the bus stop when her best friend, Rachel, a starry Cybunny, ran up to her. "Wow!" Rachel gasped. "You got painted Faerie!"... more>>


Other Stories
NeoLodge: A Place For Comfort or Disgust?
The Neolodge, which is located in the shop center of Neopia, will feed and play with your pets up to 28 nights. But how will I decide which hotel to put my pets in, you ask?
---
---
---
Vierna: Part Two
"I must see Queen Fyora," Kelra repeated. "It is on the matter of a Human magic user."
---
---
---