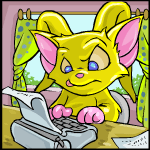 Abigail the Author
Several months beforehand, Abigail received a typewriter as a gift. Ever since then, Abigail spent almost every waking hour writing.
by onda_bianca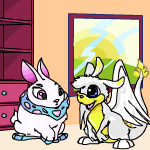 Fallen: Friends
The Aisha also had wings--huge, with black feathers, held high proudly. I knew he was like Angel--but she was fallen and he was not.
by oily106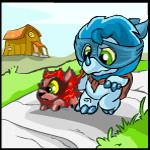 GoldenRhino the Stuper Archeologist
"GoldenRhino! Are you paying attention?"
by too_kule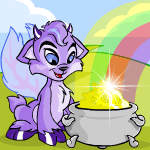 Jenniola and the Magical Rainbow Fruit
There was nothing at all to do. The toys that I had bought her were either scattered on her bedroom floor broken or jammed into her wardrobe... broken.
by ginger23456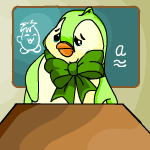 Luciana's Special Lesson
"Ahhh, caught you day dreaming again, Luciana," Ms. Snowflake said with a laugh. "I came to see if you would like to go to the rec room and play charades with the other pets and staff."
by beau_lis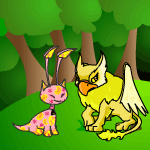 Magnolia and the Caves
"Oh, yes! Why don't we try taking a shortcut? Our tower is straight down this path, and then to the left and up and to the right. So wouldn't it take less time to just cut through the jungle and wind up on the road again?"
by peachifruit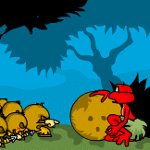 Ryshu's First Petpet
The cage door hung open and Ghi's right antennae dangled over the entrance. Suddenly a large crack was heard, and five seconds later, Ghi is trying to shake a blue Krawk petpet off.
by evil__sakura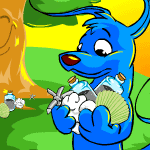 The Revelation
I try to be an intellectual, sophisticated Gelert, despite my "average" intelligence level. How can something as abstract and complex as intelligence be measured by a small piece of text in a beige box on a pet's lookup?
by battlesunn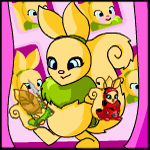 Vacation Trouble
"Oh, no!" Sally gasped, sitting up suddenly. "I left my Usuki sets at home, and I need them! Ohpleaseohpleaseohplease!"
by kittykmae
Headlines
Happy Valley Really Happy?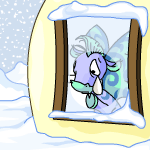 Happy Valley is one of the most peculiar places in Neopia. I've often wondered what makes Happy Valley so happy, when one day, I realized it is the Advent Calendar. The Advent Calendar gives away free items and Neopoints during the whole month of Celebrating (December), which brings joy to everyone in Neopia?... more>>
Other Stories
---
---
---
Jhudaberries: Part Six
"So that means that Jhudora's paying the Snowager with the treasure he's guarding, so that the Snowager will guard Jhudora's treasure, that even he can't get?"

by twayblade807
---
---
---