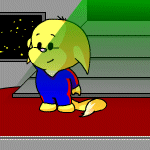 Adventures of the Neoprise: Planet of Cannibal Kacheeks
Captain
by ladyofsylla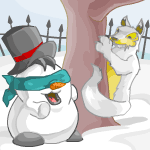 Crooky and Nip Meet the Dark Faerie
One night, Crooky woke up to the sound of banging outside. He went to the window and looked out...
by Baron1876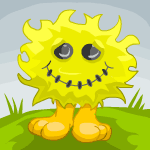 Fuzzle Changes
The rumour for Fuzzles to be Jubjubs was indeed true. The thing that stood in his way was the evolution part.
by chimesjon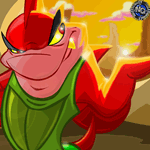 Meeting Mr. Lupe
So it was final, they were staying, and I would have the family I've always wanted.
by daddysgirl200636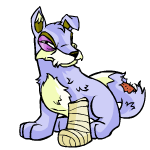 My Two Good Owners: A Lupe's Story
Trainers came and went, some taking a look at me then moved on, finally choosing a NeoPet they wanted.
by extreme_speed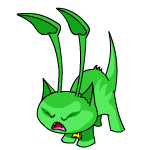 Proving Myself
I moved into this town a week ago, and everything seemed nice then, but when it came to Neopian High School I thought I'd never last!
by Strata_skywolf_200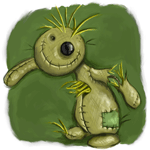 Revolt of Punchbag Bob--A Very SERIOUS Story
Whenever the strongest pet in Neopia decides to defeat you...you take it down.
by dragonshark173
The Hunt for the Cloud Gelert
This story is told by one who knows another tale, but one no less "shocking"....
by txr13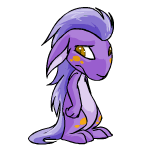 Transformation
She also noticed that her black hair had turned purple... and started growing longer. It grew to her waist, and was quite wild looking.
by vulpixlai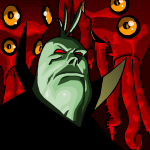 When Sloth Attacks!
There, in the chair by the controls, sat Dr. Sloth himself.
by kewlgrrl2001
Headlines
Mummy, I Stepped in a Puddle!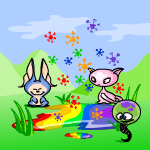 PetPets all across Neopia have been plunging into little puddles all over Neopia and getting wet for no reason, but what they don't know is that there's only one puddle that counts--The PetPet Puddle. This special puddle is right next to the Rainbow Pool and only works on PetPets.
Other Stories
---
---
---
---
---
---