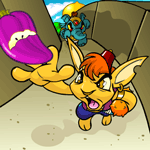 Stan and the Aisha Thieves: Part One
"Watch where going speedy!" the Usul scolded him, picking herself up. As her hood fell off her head, Stan reeled back in shock.
by reverbir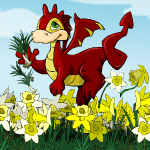 The Reality of Dreams: Part One
"Brace for impact!" Infernus roared. We crashed into the side of the hill in a tangled heap, rolling to a stop several feet away.
by sabreur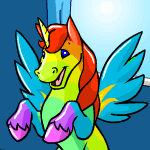 The Student Journals 2: Hoopla Hauntings -- Part One
I'm not the Golden JubJub's best detective for nothing. I know when something is up, and something was definitely up.
by ridergirl333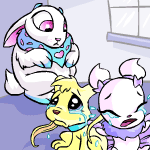 "I can't believe you were day dreaming again!" said practical Holly. "You have got to grow up and pay attention!"
by bqueen6430
Headlines
"Waffle-Ducky's Easter" by squieshie - "Uh-huh. So can Pachi come and baby-sit them? Okay! Thanks, Luka!" My owner, squieshie hung up the phone, and smiled at me. I was sitting on the floor, looking up at her curiously... more>>


Other Stories
---
---
---
---
---
---