Your questions answered!
Read the answers to the most commonly asked Neopets questions this week in the Editorial section. Each week the most popular questions will be answered by one of the creators of Neopets, so keep checking back to stay updated.
Go Guilds!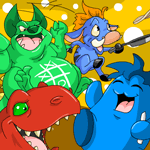 Have you ever been to a guild that has only one member… the person who started it? Or have you ever seen a guild with many members, but you have no idea why, because they aren't offering anything interesting? That doesn't really sound too fun to me, because I don't like talking to myself, and I like participating in various contests and guild events... more>>
After a Golden Feather Trophy?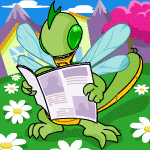 I know, that little golden feather trophy awarded to published authors and artists is tempting, but if you send in a sloppy piece of work just for an award and not because you enjoy writing or work hard at it, you most likely won't get in the Times. Try to view getting in the Times as a goal... more>>
Our headlines this week include a new game called Skarl's Scramble, the celebration of Krawk Day, and some goodies that have arrived just in time for Easter. Read all about it here.
There Is An Easter Cybunny!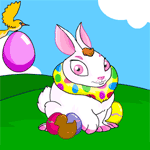 Fluffy Neopets, newly painted with a baby paint brush, eagerly await the arrival of the Easter Cybunny. But who exactly is the Easter Cybunny? What is his connection to the Negg Faerie? Where does he live? And why did he hand me a Floral Easter Negg in DECEMBER?... more>>
Other Stories
"Waffle-Ducky's Easter" by squieshie - "Uh-huh. So can Pachi come and baby-sit them? Okay! Thanks, Luka!" My owner, squieshie hung up the phone, and smiled at me. I was sitting on the floor, looking up at her curiously... more>>


"Once Upon a Time, There Was a Cliché" by noremac9 - Curono sat there, in his small cage, amusing himself with thoughts of how horrible his life was. Sure, it wasn't so horrible by many standards, but the trouble was, it was... more>>


"JadePaw and the Pathetic Partner" by too_kule - "Now, you're a very bright student, you know that, correct?" the elderly Kau asked. JadePaw replied with a quick jerk of her head. "Good, so you won't mind if I partner you up with Shoe, would you?"... more>>


Can YOU Solve the Puzzle?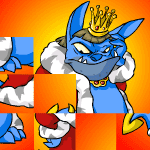 This week's issue is brought to you by: Skarl's Scramble

Submit your stories, articles, and comics using the new submission form.