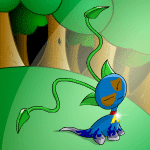 Flames: First Fight
We found the Pant Devil wandering around the Battledome. Mira looked at me, and said, "I've got a plan. Let's do it this time."
by teghan62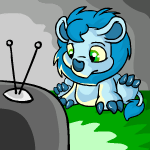 GoldenRhino the Stuper Villain Seeks Out a Minion
GoldenRhino walked deeper and deeper into the Haunted Woods. Sharp, red eyes were looking at him. ZAAAAAAAAAP!
by too_kule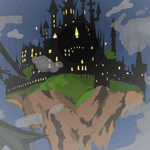 Neopias Favourite Space Pirates: Ruling Darigan
"Space pirates needed. Call 1-888-SLOTH. Why on earth would I want to be a space pirate?"
by jinjolover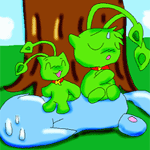 Story of the Aisha Brothers
Kiwi and Kawi's family were going to the amusement parks for the summer. The roads were jam packed with cars, and it looked like car ride would last another hour longer.
by hamsterz_r_best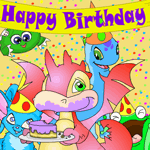 The Case of the Forgotten Birthday
Of course! It was so simple. My pets were planning a surprise party for me, that's what it was. That was unusual, though. They knew I hated surprises...
by leb388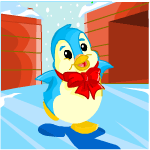 The First Bruce Hero
With very little emphasis on war the people were very peaceful and happy, there were a few ice sculptors, and there was lots of dancing, Bruces were the greatest dancers, skilled at sliding and swerving on the ice.
by archangel62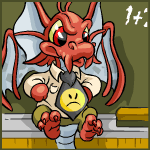 The Joys Of Teaching an Ixi of Doom
"Mr. Bronston is the meanest, most maniacal, worst tempered Draik in all of Neopia. And, he just happens to be the fifth grade Neoschool teacher..."
by battlesunn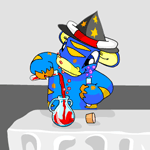 The Legend of Kauvara
Kauvara was once a small, midnight blue Kau living happily in Neopia. Little did anyone know that this young neopet would grow up to be the most honored of all magic items sellers...
by westiesrule972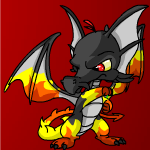 The Mysterious Draik Plushie
We slept for an hour or two before we made tracks. I decided to go back to looking for what I originally, Toys!
by werechuv3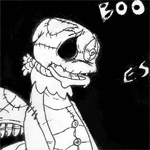 The Neo Frontier: Boo's First Adventure
Boo the plushie buzz finds himself lost in a uncharted land, and takes up bounty hunting in his first day in the Neo Frontier.
by evil__sakura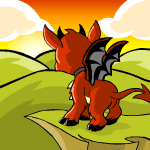 The Talented Tuhtoa
"You must've come out here to think about something... Tell me." Tuhtoa laid back down on the grass, tucking in his Halloween Ixi tail, and hugging himself from the cold.
by cloudmime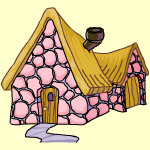 The Travelers - Courage
Finding an inn was impossible. Time after time, they knocked on inn doors, only to be told sharply, "No vacancy!" then have the door slammed in their faces.
by supergirl309