Amita: Part Two
"You're just what the elder was expecting! I can't believe this is really happening! Quick, we have to take you to him!"
by catlady87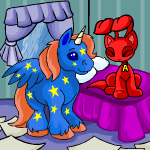 Celestilla's Big Scoop: Part Five
"Personally I've never seen a case like this. I contacted all of my colleagues in the field and none of them admit to treating a patient with symptoms like Wisteria's."
by taffychic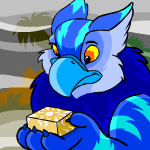 Dragonmist: Part Fifteen
Each footstep was like an eternal struggle. Her paws hurt and her knees ached, but she had to keep going.
by jenjen26785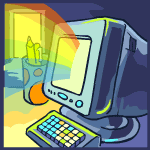 E-Gates and Extraterrestrials: Part Five
I put a paw over Emerald's mouth. "What my sister is trying to say is, this whole thing has something to do with Terror Mountain."
by ridergirl333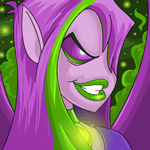 Imperfect Dark: Part Four
"I didn't think I would have that much trouble with one or even two prisoners for that matter, but now it is double trouble!" she sighed and turned over on her beauty bed.
by plushieowner
Indiana Jub and the Wooden Spoon: Part Eleven
With a look of utmost concentration, Dr. Sloth began waving the Spoon around. He waved it left, right, in circles, up, and down, and finally tried twirling it like a baton.
by barrelofmalkies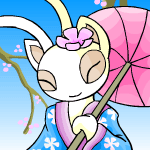 Magnolia's Teahouse Troubles: Part Four
"So... you're saying some Aisha at a teahouse insisted you deliver this letter to Tiira_Misu?" Funame the spotted Blumaroo frowned disdainfully. "It sounds pretty suspicious."
by peachifruit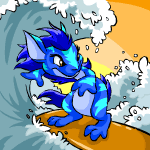 Nobody's Angel: Part Four
There was a knock at the door. Leye got and walked to the door, grumbling. She flung open the door to find that Flaurin was standing on her porch, a frantic look on his face.
by supergirl309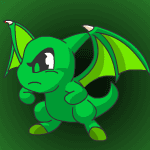 Of War and Amulets: Part Five
Kiata landed upon Faerie Land's cloudy path and smiled evilly. Up ahead she could see a Jade coloured Shoyru in the distance waving to the Battle Faerie. Kiata unsheathed her sword and swiftly made her way along the path.
by yellowyoshi749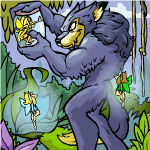 Once Upon a Time in Faerieland: Part Three
"Fuhnah, you must go and find her! She's the only one that can help us now!
by dynamitebl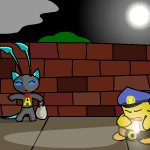 The Aisha Thieves: Part Six
"Jeronik, when you leave, you must not talk of me," the Faerie said quietly. Jeronik stopped shaking Lae's paw immediately, and turned to face the Faerie. "You understand why, don't you?"
by stormydreamer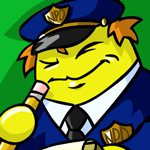 The Gelert's Mark: Part Five
"I switched sides, Ezanna. For real."
by battlesunn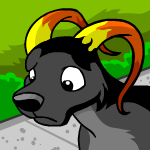 The Great Jelly Adventure: Part Two
"I've got this opportunity," Pianto began. "It's an opportunity to do something very cool, but very scary. And I don't know if I should take the chance on this opportunity or not."
by buddy33774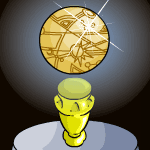 The Great Orb Theft: Part Eight
"This Orb is what is causing ALL the problems. With it or without it, Merridell and Darigan are going to be tearing each other's throats out..."
by hot_pink_lizard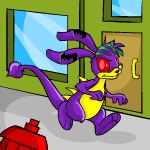 The Legend of Bunny Ketsosu: Part Two
"Well, this just proves that no dark Zafara can be trusted," the Prince snickered. The King's eyes were filled with fire. "I am ashamed of you..."
by tronbonne1718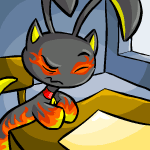 The Mercenary Lawyer: Part Three
I materialized out of the shadows, and you should've seen the guy's face. His jaw dropped, his eyes popped, and he made little gasping noises like a fish out of the water.
by moonsunangel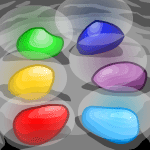 The Next Guardians: Part Seven
Sloth pointed the Staff at the army of pets. Before Airiea, Arrowtak, Kita, Lilly, or Tylali could do anything, he had fired a massive bolt of energy at the others.
by horsegirl4231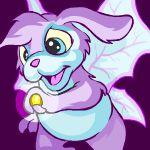 The Ultimate Time Twisters Adventure: Part Eight
"I have a minion who lives in the Haunted Woods. She should come," said Methalius. It didn't take very long for a Ghost Uni to come flying up.
by too_kule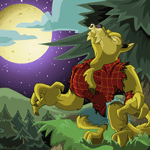 The WereLupe Files Case 2: The Disappearing Faeries Part Two
"Maylas, no. No one knows who it is and Balthazar has been gone for years. Let the idea drop," I growled angrily.
by neojolteon2