Your questions answered!
Read the answers to the most commonly asked Neopets questions this week in the Editorial section. Each week the most popular questions will be answered by one of the creators of Neopets, so keep checking back to stay updated.
Get Ready to Role!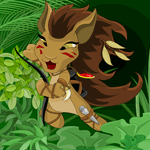 Throughout the time I have played on Neopets, I've noticed a lot of roleplaying boards in almost every category of Neochat. Due to this, I've fallen in love with roleplaying myself, and usually you can find me doing so. I hope this doesn't sound picky or snobby, but I have noticed a lot of problems with the way some people roleplay in Neopia today... more>>
Is Darigan the Evil Threat?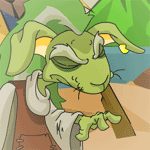 The battles are over. But the conflict is just beginning. A conflict that will make the brutal Meridell-Darigan War look like two fourth-graders fighting in the parking lot after school. A dark shadow has fallen over Neopia, and it isn't Dr. Sloth... more>>
Our top stories this week include Kyrii grooming items, sinks and playpens for your NeoHome, and the arrival of Deserted Fairground scratchcards. Get the latest word here.
I Don't Get It...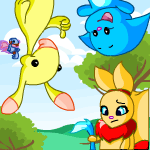 I'm sure you've all been here before. You're casually browsing through the Neopian Times, and you come across the comic section. You click the first link, waiting for a laugh. You read through the comic. You read it again. Its just no use. You don't get it... more>>
Other Stories
"The Legend of Kauvara" by westiesrule972 - Kauvara was once a small, midnight blue Kau living happily in Neopia. Little did anyone know that this young Neopet would grow up to be the most honored of all magic items sellers... more>>


"Story of the Aisha Brothers" by hamsterz_r_best - Shawna looked long and hard out the window of the car. It was so boring to ride for 5 hours in the Express Way of Neopia Central JUST to get to a hotel called The Royal Neopian... more>>


"The Joys Of Teaching an Ixi of Doom" by battlesunn - "I don't care if you don't wanna go, you're going!" his owner, a teenage girl called Sunny, replied as she stuffed yet another book into Zarrelian's already overflowing knapsack... more>>


All This Scratching is Making Me Rich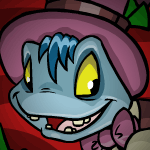 This week's issue is brought to you by: Deserted Fairground Scratchcards

Submit your stories, articles, and comics using the new submission form.