Sweet, clean, fresh air swirled around me, replacing the stale, and I breathed in deeply, trying to replace the memories of soulless Kougras with that of spring breezes.
by catlady87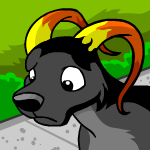 The Great Jelly Adventure: Part One
The fire colored Gelert pulled the small paper out of the crack and unrolled it carefully. On it was written what looked to be a paragraph or letter of some sort...
by buddy33774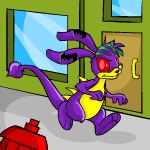 The Legend of Bunny Ketsosu: Part One
"It's... it's... VIOLET!!" one of the higher classed Gold's screamed. In the older days, a dark color like violet stood for evil in the Light Faerie Clan.
by tronbonne1718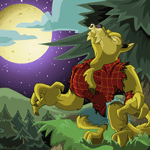 The WereLupe Files Case 2: The Disappearing Faeries Part One
I took the box inside and opened it. I couldn't believe what I found. A bottled Fire Faerie. My mouth dropped open...
by neojolteon2
Headlines
"The Petpets vs. Balthazar" by fzun - Once upon a time in a secret spot of Happy Valley there lived a village of wintry petpets. They laughed, they played, they helped each other out; it was their own little perfect world. Until the day... more>>


Other Stories
---
---
---
---
---
---