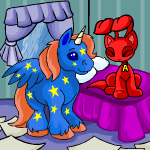 Celestilla's Big Scoop: Part Three
"It is a risk," I agreed, "and one that probably won't do any good. Besides, we're drawing enough attention to ourselves as it is."
by taffychic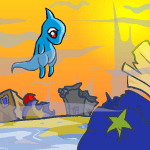 Doomsday Rider VIII: Part Four
"Now, to show off my secret weapon." Shadow said, as the ground below him began to rumble.
by yugo149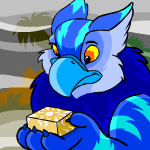 Dragonmist: Part Thirteen
Angel's breath caught in her throat and stuck there, frozen in fear. "Well, what are we waiting for? Let's go! Time is of the essence!"
by jenjen26785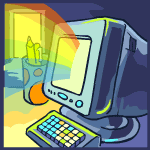 E-Gates and Extraterrestrials: Part Three
Kauvara wasted no time. "I've been doing some research on e-gates. Something is seriously wrong… or seriously right, whichever way you want to look at it."
by ridergirl333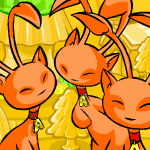 Escape from Jelly World: Part Two
They worked their way over towards the strange hut, climbing a bit of stairs to get to the deck that went all around the exterior of the house...
by xxtashersxx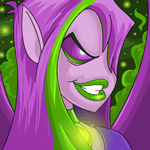 Imperfect Dark: Part Two
"Um... H, I, here we go - J." Angel continued to scroll down the page until she reaches "Jhudora, Evil Faerie Extraordinaire - Personal Publicist."
by plushieowner
Indiana Jub and the Wooden Spoon: Part Nine
Creatures of various descriptions sat around the circular pit that served as Grundo's food prep and serving area.
by barrelofmalkies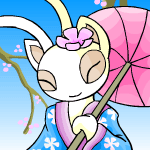 Magnolia's Teahouse Troubles: Part Two
 "You're no help," Magnolia murmured with a discontent frown. She slightly pushed her arms out to keep her balance as she crossed the short bridge...
by peachifruit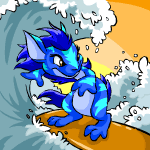 Nobody's Angel: Part Two
"Get out of here, Bitsy!" he snarled. "Brak never has liked you, and he never will! So scat, cat!"
by supergirl309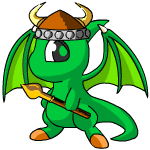 Of War and Amulets: Part Three
"But Captain, how did that Shoyru defeat you and your entire fleet?" questioned a fierce looking Pteri.
by yellowyoshi749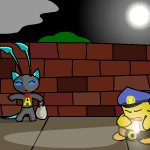 The Aisha Thieves: Part Four
"Thieves?" I supplemented for her. Lae nodded sheepishly, a faint blush on her face. "Yeah, I guess. Otherwise the jewel would have been stolen before. Its possible, why?"
by stormydreamer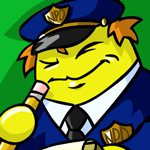 The Gelert's Mark: Part Three
The trio made their way to the East wall of the mansion, where the shadowed, who was easily the most lithe and sinewy of the three, rubbed his paws with some sort of white powder...
by battlesunn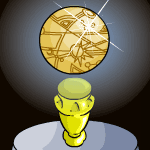 The Great Orb Theft: Part Six
I had got caught. I had arrived quicker than I had expected too, and my last few minutes as a Pteri were being spent being dragged to the cells by a pair of Draik guards.
by hot_pink_lizard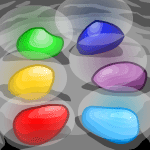 The Next Guardians: Part Five
She mounted her Eyrie's back. They took off together, and flew into the sky. They flew higher and higher... Until the tear in the sky was near enough.
by horsegirl4231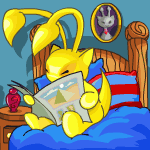 The Student Journals: Part Four
Terrified, I hid in a corner in the principal's personal office. Mentally, I scolded myself for squeaking. But at least I was inside in one piece.
by ridergirl333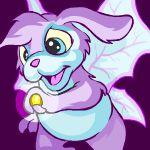 The Ultimate Time Twisters Adventure: Part Six
"Oh no! I broke a bottle!" cried Junior G. He jumped up and landed on another bottle! "This is bad! There's only one more!"
by too_kule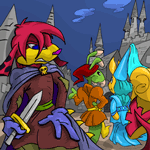 The Zafara Assassin 3: Eternal Dreams Part Five
A loud horn suddenly blew out, long and deep, one that would strike fear into the hearts of enemies, and as soon as it was heard, Haothen cried, "Archers, FIRE!!!"
by meratocat