Editorial
Your newest update, the whole refresh-by-clicking-the-shopkeeper thing, is brilliant. Shopping is so much easier! But this update somehow doesn't apply to the auction. Is this for a reason? - Halliful23
Oops, no we just forgot about the auctions page. It has been added now.
I was just wondering why the Icetravaganza Scratchcard was so rare and expensive? Are you guaranteed to win?
No, you are not guaranteed to win but you have a chance of winning MUCH bigger prizes including the jackpot.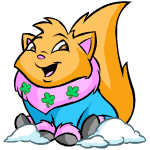 Roll up, roll up, buy a scratchcard!
What's the difference between a normal vegetable and an organic vegetable? Why is there two kinds? - DragonGirl41800
The organic version is more expensive and is better for your Neopet than the standard version.
I've noticed no one has a Uni Bear. Is there a bug with the cooking pot or is it an extremly hard combo? - Hollyandsteve?
There was a problem with that recipe, it has been fixed now and I managed to create a Uni Bear just fine.
On some Tigersquash items (or Tiger Squash) like Tigersquash Iced Bun, Tigersquash is all one word, but in others like Tiger Squash Ice Cream, it is two seperate words. Which one is correct? - Mrsappleby
It should be Tigersquash (one word). I have changed the Tigersquash Ice Cream so it is now correct :)



I am a popsicle enthusiast. The description of the fruity faerie lolly does not say anything about it being a frozen treat, but the size of the stick indicates that it could be an ice lolly. Could you clear this up for me? - Icancough
It is indeed a frozen ice lolly. I have changed the description so now it says 'A delicious blend of frozen fruity flavours that will amaze your taste buds'.
Donna and Adam, what are your favourite Neopets and what are your favourite petpets?
Donna - Mutant Usul, Hallowen Aisha and Plushie Chomby. My favourite petpets have to be Slorgs and Meepits.
Adam - Disco Shoyru and Faerie Harris.
Will there ever be a Jhudora for the Shop Front in the list. There are all of the other faeries, and I really wanted her in my shop. - BoxorNuparu.
Ooh good idea, I will get Jhudora and Illusen added next week.
I was wondering, since when you mix the diff. colored sands together they become 'sculptures' why cant you put them in you Neohome? - Baron272
You will be able to soon.
Is it true that slorgs are going to be retired?
NEVER!!! Slorgs are here to stay!



One or two issues ago you guys mentioned something about Wizards of the Coast, does it have any thing to do with Magic:The Gathering? - Mysteriousmerchant
Maybe... You will just have to wait and see....
Do you not like Gelerts or something? Why did they only get two battledome items on Gelert Day?
Gelerts already have far more battledome items than many other species. To try to make things fair we released two extra special Gelert battledome items rather than four average strength ones.
How come baby Shoyrus have 2 eyes when other Shoyrus have only one? - Katfaery
All Shoyrus have two eyes. You can only see one in a lot of the pictures as it is a side view.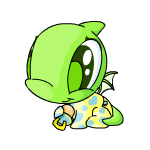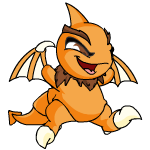 If Lemaniac crops have all withered, and the lemaniac is retired, why isn't the blended Lemaniac retired too? - Woolspinner
Ahh.. they must have had a few blended Lemaniacs already made. They should start to become a lot rarer very soon. (Same as the Blended Merryberry).
Maybe this is already a feature, but could you make a place where you could just LOOK at neogreetings? It's really hard to answer the 'mystery pic' when it's a Neogreeting. - Bilborox
The Mystery Pic competition is supposed to be quite tricky. If you click on 'World' in the yellow side bar and then click on 'Send Greeting' you will be able to browse all the Neogreetings. If you want to see a bigger version of the image, click on the thumbnail.
---
Need more help?
If you have a question that you think should be answered here, e-mail it to editor@neopets.com. The most common/bizarre questions will appear here next week.