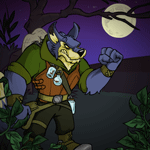 A Faerie Assignment
The infamous Faerie-poaching Lupe known as Balthazar also liked to roam in the Haunted Forest, albeit for a more sinister reason - capturing faeries.
by sablebrock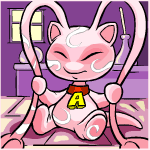 A Very Aisha Surprise
"Why do I have to go to the 'Secret Lab' with you and rayneboery today?" I complained to my owner.
by squieshie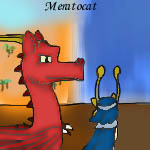 Boldheart: Last Stand of the Dragon
The dragon spirit within her was starting to take its effects, already making her stronger at the approach of this immense danger
by meratocat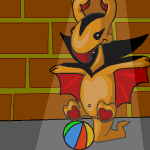 BrotherlyLove
"HEY! What was that for?!" shouted FyreDragonV. "You're going to get it now!" The enraged Scorchio got up quickly and then impulsively tackled CountVonRooI off the chair.
by digilord_i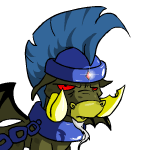 Clop, The Untold Story
Sometimes, at night, when I look out the little window in my cell over the landscape and the glittering stars, I wonder what life would've been like if I had just followed Darigan's orders.
by battlesunn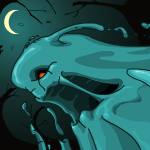 Confrontation With the Esophagor
"Uggggg…" the Esophagor grumbled as he very slowly rose from his laying position on the ground, his red eyes glowing curiously towards the three others present before him.
by apparent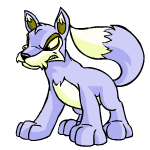 Database Problems
Every pet began moving at a different speed, and soon there was mild havoc everywhere. A few were lucky enough to move very fast, which allowed them to get whatever they were doing done in half the time or less.
by noremac9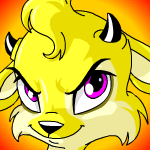 Escape
She knew she would be greeted by a nice long chore list, so she decided the earlier she got started, the earlier she would finish.
by _baby_tango_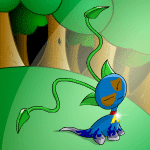 Flames: Close Call
Seeing as Aishas couldn't be baby, I felt safe. But when the baby Aisha came out, I was shocked and terrified.
by teghan62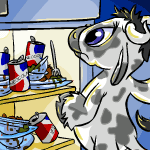 The Cheese Caper
He shook the board but no cheese came tumbling down the hatch. He opened his eyes anxiously, and screamed.
by terrabondayle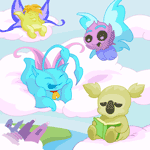 The Legend of Faerieland
"I... I wanted to ask you something," Marie stammered. She was embarrassed. Wow, my Neopets sure do inherit a lot of habits from me. "Almost all the worlds have a legacy; what about Faerieland?
by bellossom45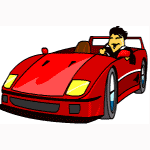 The Neorvette
This Chia was different from all others, for he was Nigel the Chia, and very famous and rich. He had monthly 5,000 NP haircuts, plus new suits and items whenever he so felt the desire.
by leb388