Your questions answered!
Read the answers to the most commonly asked Neopets questions this week in the Editorial section. Each week the most popular questions will be answered by one of the creators of Neopets, so keep checking back to stay updated.
Overdone Shops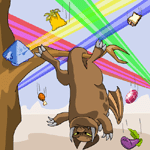 The other day, I was searching for some clockwork Quiggles to add to the clockwork Quiggle count of my Quiggle gallery. Well, let me tell you this-it's not fun going to a shop, waiting 5 minutes for it to load (over an extremely clear, fast DSL cable modem), and searching through the dark background for an item worth no more than 30 NP... more>>
Neofriends: Why Have Them?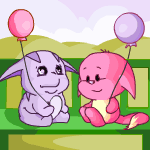 People have Neofriends for many different reasons. Sometimes it's because of the amount of trophies the person has, or their popularity on Neopets; sometimes the person playing Neopets is a friend in real life too... more>>
Headlines this week include Grand Theft Ummagine, The Castle of Eliv Thade, and two new plushies coming to Limited Too! Read all about it here.
Great Pet Lookups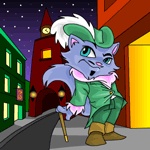 So you've got your -own- lookup. It's special to you, and made so no one can take it. Maybe you made the background yourself, maybe the entire thing yourself, or maybe you worked off of a template. However you made your lookup, you're probably satisfied with it by now, or perhaps you're still experimenting... more>>
Other Stories
"A Very Aisha Surprise" by squieshie - "Why do I have to go to the 'Secret Lab' with you and rayneboery today?" I complained to my owner, squieshie... more>>


"The Cheese Caper" by terrabondayle - Soft clangs and clatters came from the kitchen as Hoofgang _Moozart_ rummaged through the fridge almost desperately... more>>


"A Faerie Assignment" by sablebrock - It was common knowledge to all young faeries that, be they of Air, Water, Earth, Fire; Light or Darkness, each one of them had to perform a specific task if they wanted to become full-fledged faeries... more>>


Thade's Castle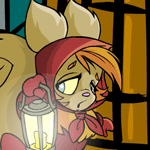 This week's issue is brought to you by: The Castle of Eliv Thade

Submit your stories, articles, and comics using the new submission form.