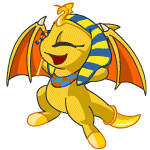 Elemental Distortions II: Part One
"Let's not have a food fight here," said a small Shoyru named Veil. And Ghwely smiled in agreement.
by selphie_tilmitt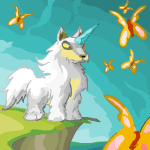 Fate and Destiny: The Story of the Last Unicorn Lupe - Part One
Mystical stood on a mountain peak looked back on the land where she had been raised.
by silvermoonLupe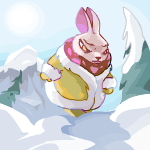 I shook my head to clear my thoughts, my long Cybunny ears snapping. Ouch. I still hadn't gotten used to this body.
by scriptfox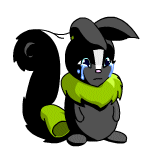 It was another sunny day in Neopia, but Usulkaren, a skunk Usul, woke up in a gloomy mood.
by vulpixio
Headlines
Grundo Utopia - Oh those poor Grundos! Is there a place where they can go to try and live a normal life, a life without the fear of Dr. Sloth? Of course there is! This guild is especially for neglected Grundos with a purpose--to show Dr. Sloth who
Other Stories
The Beauty on the Inside
Samantha coughed and choked and sputtered as she began to deform. Her brain bulged out of her body, and her once friendly eyes glowed red.
---
---
---
Your Daily Regime
Now we're going to end our world tour again in Faerieland, and this time we're going to the Healing Springs.

by dbriley1
---
Flotsam Flip
You know there's no such thing as a time machine.
---
---