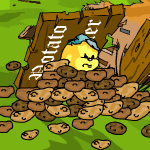 Buttered Humour
The land was no longer green but brown with traces of decay and waste. Nothing, save the miracle of the orb would heal the land into growing again.
by terrabondayle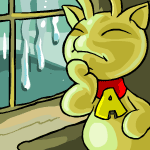 Desert Dreams
Cy, rummaging around inside for something to wear out into the rain. She saw something glisten on the ground near her...
by fluffyful2001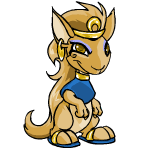 Siri: Sculptor Of The Lost Desert
The Desert Kyrii fell down to her knees in front of the sculpture and buried her face in her paws.
by battlesunn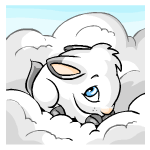 Snowbunny and I
Just then, I saw a glint of black race through across my yard and behind a stone.
by adoriblelapin
The Bewitched Ring
"What? Oh no! How could I have been so... so... ARRRGH!" I cried out. I hid my hands in my pockets until we got home. "Maskedhero, how did you find it?"
by maskedhero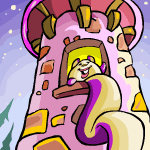 The Looooong Tail
She remembered how everyone us to admire her because she was both beautiful and graceful. But after winning the Meerca Chase Trophy, her once beautiful tail was now long, too long she could not comb it anymore.
by jewlzstart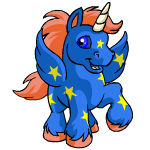 The Rainbow
In our homeroom, a strange, starry male Uni entered with the teacher. Lorea and I exchanged a look.
by memo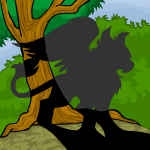 The Travelers
Werelupes were the least of Dane's worries as she soon found out. She had no idea what else could be lurking in the dark of the night.
by supergirl309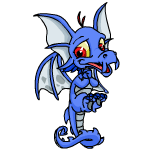 Two of a Kind
Suddenly, something blue flung across their table, spilling all their drinks. A squad of NeoPolice came charging through the café, running towards the blue streak.
by tashni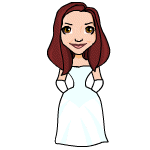 Welcome Snowflake!
Snowflake now found herself in a rather unpleasant predicament. If she wanted to get the dung out of the office, she was going to have to touch it.
by ember188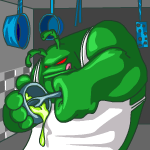 Zurroball - the Expose
He blinked and answered, "Zurroball is very good. It is a great game. It is fun for the whole family."
by lil_jadeness
Headlines
"Desert Dreams" by fluffyful2001 - I've always wanted to be painted Desert and live among the natives. But we live here, in Neopia where it always rains!" more>>


Other Stories
A Guide to Winning Trophies
Have you ever looked at the flash game hi-scores and wondered, "How do they get such high scores?" Or, have you ever looked at someone's trophy cabinet and wondered, "How do they get so many trophies?"
---
A Neopian Web Design Treatise: On Text
Choosing the right font can be as important, if not more so, than choosing the right images and colours for your site. Despite this, however, it is a topic often ignored in favour of more "interesting" or "artistic" aspects of web design.

by oddhatter
---
The Great Orb Theft: Part One
"There you go again! Simple, one-track mindedness! No wonder Merridell was in such a state before you STOLE Darigan's Orb!"
---
---
---
---