Your questions answered!
Read the answers to the most commonly asked Neopets questions this week in the Editorial section. Each week the most popular questions will be answered by one of the creators of Neopets, so keep checking back to stay updated.
Livin' Large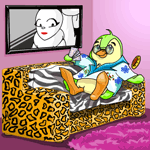 I've never really been much of a shop-a-holic, but I've really never had this much extra money to spend. I mean, it's just staring at me from my bank account, taunting me to withdraw a few thousand and spend them... more>>
Tags, you're it!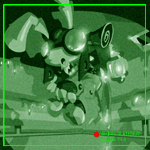 HTML: You've heard of it, maybe you haven't. HTML is a great thing you can use on the Internet. I sometimes refer it as to 'making the computer do stuff for you'. more>>
Top stories include Petpet Battles, Rink Runner, and the latest Defenders of Neopia challenge. Read about it here.
Royal Flush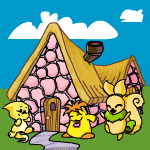 I am so interested in Neopian interior design that whenever I lookup a user (for whatever extents and purposes I may have) I ALWAYS look at their NeoHome, and I must say, I'm quite the critic... more>>
Other Stories
"The Bewitched Ring" by maskedhero - "It sat there, even more menacing than the picture was. It glowed unnaturally, and seemed to glare down on me." more>>


"The Looooong Tail" by jewlzstart - Meranzel sat alone and sad in the top window of a tower. There was no way to get up or no way to get down. more>>


"Desert Dreams" by fluffyful2001 - I've always wanted to be painted Desert and live among the natives. But we live here, in Neopia where it always rains!" more>>


Triple Klutz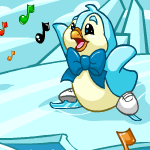 This week's issue is brought to you by: Rink Runner

Submit your stories, articles, and comics using the new submission form.