Editorial
The Grarrl is one of my favourite pets, but it doesn't have very many colours that I like. I was wondering if there will be an electric blue look for Grarrls soon. - Flameglimmer
Yes, we will be adding new colours for the species that haven't got that many soon.
Well as for the Raspberry Brucicle, why is it blue? I mean isnt it suppose to be red or something like that? Not to say that the blue one is bad or anything but blue is just a blueberry color. (My favourite colour is blue! - _Swrilli_
It is just like the frozen icy drinks you can get in real life. The raspberry flavour is always blue for some bizarre reason.



Are the stamps you win on Lenny's Conundrum the only time those stamps will be given out or will they eventually stock in the post office? I ask because people in the trading post are saying that their stamps will never be given out again and are asking for hundreds of thousands to millions of neopoints for them. - Rcason2
The stamps that you win for special contests such as Lenny Conundrum will ONLY be given out then and will not be on sale in the stamp shop.
I have a Grackle Trap petpet but on the Meridell petpet list it doesn't appear. What's up?
A Grackle Trap is an old petpet that no longer exists.
When will the voice activated Neopets be available in other stores, besides F.A.O. Schwartz in New York City? - doober512
Yes, more news about these will be announced shortly.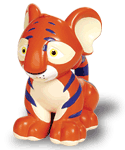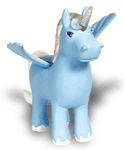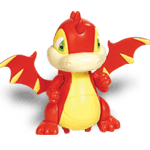 Adam, Donna, What's each of you twos favorite world?
My favourite has to be Tyrannia, Adam prefers either Meridell or the Virtupets Space Station.
Why is the Dark Chocolate Aisha called "Aisha Dark Chocolate"? - Mametchi86
This is fixed now :)
When we send a series, do we send it weekly or all at once?
You need to send the complete series, along with your username all at the same time.
How do you judge shops and galleries for the Gallery Spotlight?
Winners are chosen based on quality, asthetics, originality, and content.
Hello! what does, "Keeping the stories you send in original," mean? Does this mean that the person the story is concentrated on has to be a Neopet, or can the hero be a human?
Being original means you think of a different concept, setting, story-line etc to other people. Do not send in a story that is similar to one that has already been published. The hero can be anything, as long as your story is interesting and hasn't been done before that is fine.
How did the Ghost Lupe die?
You can find out more about the Ghost Lupe and the other not-so-nice characters in the Gallery of Evil.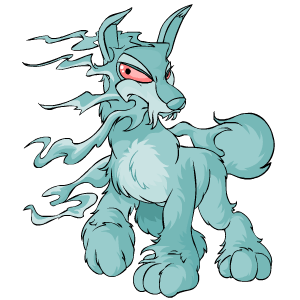 When will that cheating scoundrel Draik from the Meristones game get his come-uppance ? Could Lord Darigan and his forces not do something extremely nasty and painful to him? - Lizheadon20
Hehe... I am afraid you will have to wait and see.
Hi! One time I fed my kau a milkshake and she said "MMMM MILK!" and was completely full. Do all pets have a certain type of food, or is it just something with kaus and milk? - Puppyluver3221
Not all species have special foods, but some do. For example apples simply do not agree with Kyrii at all!



What are the odds of being picked for the gallery contest? Are the odds higher if you are nominated, or more than one person wants you to be the winner? - _Fishbob?
It all depends on how many people enter. One winner is chosen each week, it doesn't matter if other people nominate you, the only thing our decision is based on is the appearance of your gallery.
How in Neopia do you get the scratchcard jackpot? I see it there a lot and some times its VERY high and I never seem to get it.. is there a symbol that you have to get or a particular scratch card you need ? - Darknova42
To win the jackpot you need to buy the Icetravaganza scratch card and you also need to be extremely lucky :)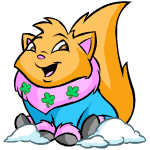 Spell or Starve is one of my favourite games. The other day I spelled the word venus and the word morn. Both these words were not accepted. Do you ever add to the dictionary if people report there are words it doesn't take?
Yes, we update the dictionary all the time.
I was playing Dice-a-Roo and kept having a Mystic wind blow over me... what does this do to my pet?
Nothing, its just a nice cool breeze blowing through.
---
Need more help?
If you have a question that you think should be answered here, e-mail it to editor@neopets.com. The most common/bizarre questions will appear here next week.