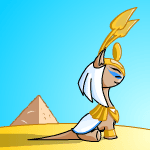 Back in Time: The Lost Desert - Part Two
The last second it recorded belonged to 7:13pm, NST. Late--after dark. So where was I?
by leb388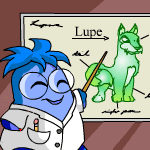 Chia Dumplings in Cobrall Stew: Part Two
"Eh? What is it, Fluffy? You shouldn't be up on the table! And where's that tissue? You're nose is starting to run."
by al_the_chia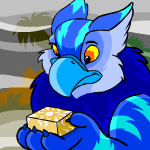 Dragonmist: Part Six
"Aah! Mystery Isle! Back to the scene of the crime!"
by jenjen26785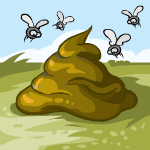 Dungism: Part Three
"I've got an idea." Megz strutted to the nearest Chia paperboy, who was giving out issues of the Neopian Times. "Excuse me!"
by leb388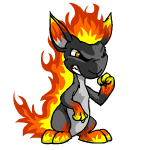 How I Helped Destroy Neopia: Part Nine
Apparently, the shock of seeing the Faerie Queen appear in front of them while they were robbing the Hidden Tower was overcome easily...
by hippiesoul
Indiana Jub and the Wooden Spoon: Part Two
"No. THE WOODEN SPOON," Fyora replied. The music blared, and once again Jubby found himself on his back.
by barrelofmalkies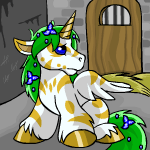 Kingly Game: Part Three
"That's Tridon's warning. You have no choice MoonFall."
by child_dragon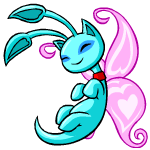 Second Chances: Part Two
The call woke me from my sleep. What a weird dream, I thought, and shook my head to rid myself of the sleepiness.
by polayo
The Air Faerie's Sword: Part Three
Still, no one answered. Jess gave a forced laugh. "They're probably playing some sort of prank on you, Sharon."
by twayblade807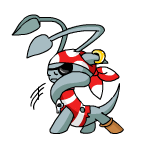 The Aisha Legends: A MerAisha Tail - Part Four
It was her home, as she had left it, though eerily silent. What had happened to the children laughing so gaily as irate adults chased them?
by oily106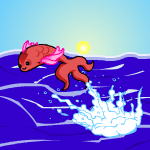 The Return of Triano: Part Two
Something will have to be done. I have lived a hard life, out on the street, and I know opportunity when it knocks on my trash lid.
by flipp_garuda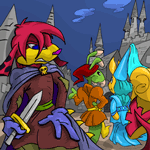 The Zafara Assassin 3: Swamplands of Tisitan - Part Five
"Well, that healing potion may also have tuned up your muscles, making it possible for you to carry much more weight then you ever could have before."
by meratocat