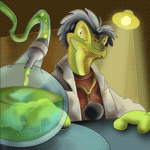 Good Dr_Death
"I am sorry but we only adopt out pets, not toys. Take it to the Toy Shop and get a refund perhaps?"
by tickle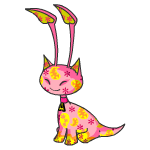 Magnolia's Archaeology Lesson
Agent_Magnolia the disco Aisha gazed at the cake once more. "I've heard of 'take-your-child-to-work' day, but this is kind of pushing it."
by peachifruit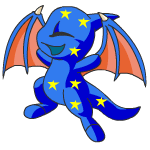 Reemer The Evil Mastermind
"Either I can't talk or your a messed up little Shoyru aren't ya?"
by axel_grease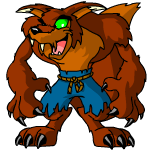 The Best of Both Worlds
"I just saw the coolest thing, a Halloween Lupe," his owner said. "Here look at this picture."
by smudgeoffudge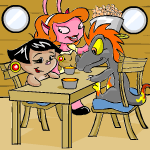 The Cheapos Go to the Golden Dubloon
"I'm... I'm... um... smartesterest!" yelled EmeraldBlitz.
by too_kule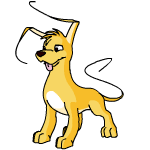 The Day Tiki Conquered Neopia
"Where will we be holding this expedition?"
by mondays_angel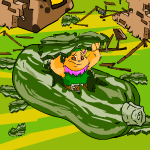 The Destruction of Meridell - From a Whinny's Eyes
After the Marrow Wocky, a whole stampede of Meridell pets came rushing past - Sinsi, the Cheese-making Techo, the turnip growing Lupe and the berry Gelert.
by ritikira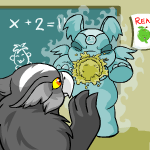 The Pi (Pie) Exam
"Listen, Bil, you have to make yourself not associate pie, with Pi..."
by terrabondayle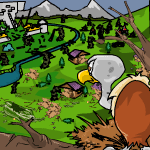 Vullard's Eye View
My home is--or was--in Meridell, in Ye Olde Petpet Shoppe. I was one of the younger petpets kept in the back...
by ember188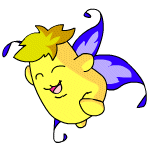 Wings for a Chia
"She's a Chia!" Oddyseal snapped. "Chias aren't smart! They're plants, for crying out loud!"
by darciekender
Headlines
"Vullard's Eye View" by ember188 - My name is Sullen, though it doesn't particularly fit me. It's my name mainly because I'm a Vullard, and Vullards are supposedly sullen by nature... more>>


Other Stories
Much to Do About Nothing
If you are someone who has lots of time of your hands and are bored out of your skull, you may find yourself wandering aimlessly around Neopia...

by stoneman3x
---
---
---
---
---
---