Your questions answered!
Read the answers to the most commonly asked Neopets questions this week in the Editorial section. Each week the most popular questions will be answered by one of the creators of Neopets, so keep checking back to stay updated.
Neopet Colours: The Freaky and the Weird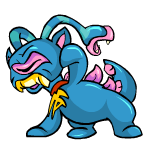 That's it! I can't take this any more! Has the whole of Neopia gone crazy? First of all, there was the Baby paint brush. I thought that was a little weird, but hey, what could I do about it anyway? Then came the Ghost paint brush. I thought this was both weird and spooky, but I thought it was just an evil demonic plan to take over Neopia, so I wasn't too worried. Finally, came the Plushie paint brush. That was the last straw... more>>
Year 4 Visual Diary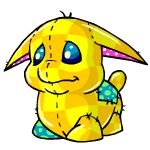 Well, Year 4 is over, and what a year it's been! We've seen new worlds, new species, new games, new paint brushes and even a war! If you're new to Neopets, now's your chance to discover what you've missed over the previous year. If you've been here all the time, this might refresh your memory... more>>
Among this week's top stories are Tyrannian furry furniture, more plushie pet styles, Aisha Day, and an end to the war in Meridell. Find all the latest news here.
Morris Quiggle - Life after the War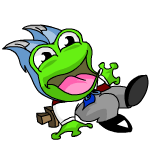 It has come to my attention that since the Darigan has officially won the war, there is question of what is to become of the Meridell Defenders. The millions of other reporters scouring Meridell for any shred of news, or seeking for any changes in the landscape, are in my opinion too focused on the conclusion of the war itself. I, however, wish to know of what is to become of Morris... more>>
Other Stories
"SilverEmerald: Eater of Plastic Butter Knives" by too_kule - I watched in disgust as SilverEmerald, my Skeith, popped another Plastic Butter Knife into his mouth. JadePaw stared in horror as he bit down hard on the plastic... more>>


"The Case of the Pant-Santa" by leb388 - "Happy birthday to Sloth, happy birthday to Sloth, happy birthday dear Slothie, happy birthday to Sloth!" sang a chorus of voices. Sloth tapped his fingers on the table, with a party hat tied to his head with an elastic band... more>>


"Meridell Mayhem" by rain_hunter - "Come on, Setaji!" urged Maahina, bounding ahead and back, clearly out of her mind with excitement. Keljeri's eyes glittered, partly from the pain of having his tail stepped on by the young Aisha... more>>


Ahh-aka-aka-gal!

This week's issue is brought to you by: Tyrannian Furniture Shop

Submit your stories, articles, and comics using the new submission form.