Your questions answered!
Read the answers to the most commonly asked Neopets questions this week in the Editorial section. Each week the most popular questions will be answered by one of the creators of Neopets, so keep checking back to stay updated.
Your Guide on How to Be Heroic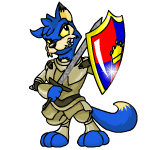 Do you have a really cool name like, ummm... I dunno... let's pick something out of a hat... "Stoneman3x", but you feel like people don't take you seriously? Do you fantasise about winning a war single-handedly with nothing better than a Rainbow Gun and a couple of Wet Snowballs? If this sounds like you... more>>
Goodbye Meridell?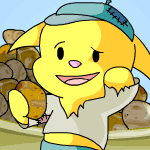 We all know about the current war between the two kingdoms, Meridell and Darigan. Meridell stole an apparently valuable Orb from the other, and consequently the Darigan was hideously mutated. Now Darigan is out for revenge, and is seemingly likely to win if things carry on as they are. So, what will happen if Darigan wins?! We can only guess... more>>
Top stories include more news regarding the war, the new Lupe plushies, and the latest pet colors. Get the news here.
How to Have a Merry Neopian Christmas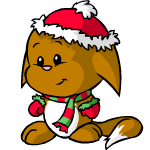 Ah, can you feel the festive spirit in the air? It is the Christmas season, after all. Here's how to prepare for and celebrate Christmas, whether you're short on time, NP, or Organic Bananas. 1. Stock up on Turkey Dinners. They're the relatively cheap, traditional festive food. Not only will this dish leave you Neopet full and satisfied, it'll also score Gourmet Food points... more>>
Other Stories
"Golden Christmas" by shelleylow - "Are you absolutely sure about puttin' this here?" Florepa the Starry Zafara eyed the Snow Chia Sculpture in the middle of the entrance hallway critically. "Of course I'm sure, Flo," said his sister S_Dasher... more>>


"Jingles" by poy222 - I looked out the window and smiled with satisfaction. My pets and I had just moved into a NeoHome on Terror Mountain. Snowflakes of all sizes danced through the sky and gently landed into an ocean of snowflakes... more>>


"A Pawkeet in a Phear Tree" by arnequis - It was the night before the Day of Giving, and over at the Neopian Pound, two creatures were stirring. A Pink Uni moved silently from one cage door to another, placing objects in blue striped pillowcases that were hung from the bars... more>>


Come Back Tomorrow...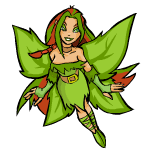 This week's issue is brought to you by: Illusen's Glade

Submit your stories, articles, and comics using the new submission form.