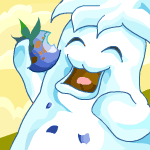 A Chokato a Day
by whateverchick14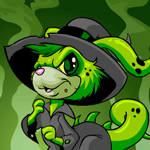 Edna the Witch
She would finally be one of them now. She did everything they expected and she learned well.
by tbbd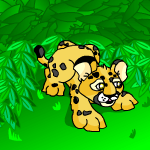 Ijab of the Mountain - The Tale of the First Spotted Kougra
Kougras had been living peacefully among the tourists and natives for many many years.
by Raven_Starlight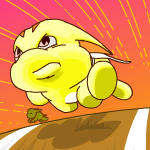 Life On the Racetrack
My heart jumped, and in that motion, a whistle sounded, and the door opened.
by Frogspawn213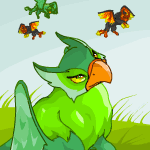 Nothing But the Joy of Flight
She could already see herself tumbling to the ground as she had done so many times before, and she felt her heart sink.
by ladyofsylla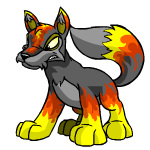 Prisoner of War
Suddenly an extremely bright light clicked on, making Griffin squint his eyes.
by dragonshark173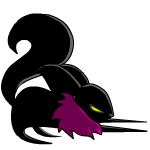 The Shadow of the Usul
It was a shadow Usul! The eyes glowed and Edna realised what was wrong with it as well. It was pure evil.
by Pyphracket
The Skeith Hunter
He kept on searching for his place, his reason, his ultimate goal. But the search seemed hopeless, and Outback's future looked grim....
by al_the_chia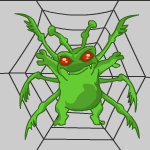 The Spider Grundo
The Spider Grundo found a cave near the Spooky Caves and settled there.
by PoolPot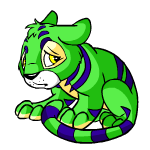 You're Fine Just the Way You Are!
Even though he was very strong and had a great family, he didn't like the way he looked.
by cricket619
Headlines
Robotically Insane!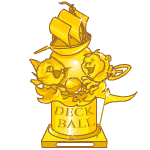 The first round of the The Krawk Island Cup went off without a hitch, though some people should have practised a bit more or taken some lessons from Mr. Roboto and/or Mr. Insane. Both went undefeated and are the current favourites to win it all. For more news on the Deckball Championships go here.
Other Stories
The Neopian Academy
When you have a day off, most likely they will have a day off too. Maybe that's why we never knew about this.

by chimesjon
---
---
Fair Warning: Part One
"Yup, it's her all right. Rocky girl, come here! Come on...come on...that's a good Pet Rock, come on!"
---
---
---
---