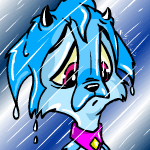 A Taitl Tale: Part Two
But I didn't quite understand. What was an owner? What was it like? Why was it so important?
by squieshie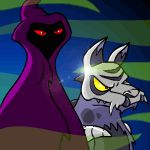 Broken Glass: Part Three
"You're the one who doesn't understand Robert. You underestimate their ability to think, just like you overestimate their ability to fight..."
by averyangryshaylir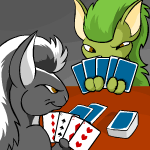 Double Kyrii Handful: Part Four
"Stake your bottom Neopoint on it, sweetie, he's in this up to... hsst! Someone's coming!"
by scriptfox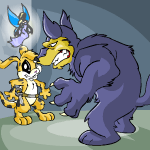 Dragon Thieves vs. Balthazar: Part Two
"Nothing has changed," I said softly, "Let's go home now."
by child_dragon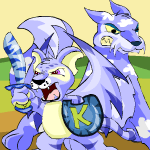 Guardians of Neopia: Darkness Creeping - Part Two
I changed back as well and raised the palm of my hand toward the fireplace. "Fireball," I commanded...
by alkuna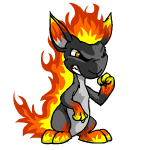 How I Helped Destroy Neopia: Part Three
One look at Licoperdon's face was all it took me to know for sure she should have kept quiet.
by hippiesoul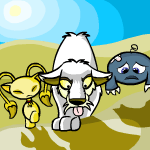 Lost in the Desert: Part Three
"I think the shrine was over here," the Lupe said after he had come to his senses. "If she left, that it most likely where she would of gone."
by smileyface12_5690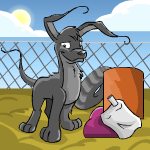 Needed Too: Part Six
With a chorus of whoops, howls, and hollers, each of the other pets headed out of the safety of their encampment...
by tdyans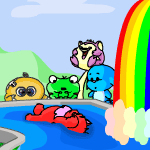 One Wacky Wocky: Part Three
"What a useless lump you are. See here, if you were going to use those items anyway, you might have used them for stink bombs. Now get to work..."
by wackypanda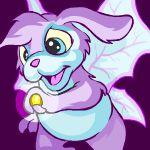 Time Twisters: Part Four
The Time Twisters had dealt with many robbers before, but Methalius was their main enemy. He was the only one who knew about the Rings of Time...
by too_kule
Headlines
"Revenge is Sour" by meggiemufin - Meg let out a small groan. "Go away..." she whispered. "Mum? 'Ello?" Kootmufin, Meg(giemufin)'s daughter, a green Kyrii poked her shoulder. "Go away..." Meg whispered again... more>>


Other Stories
---
Burning Reality
Walking through the muddy streets of the small hamlet, Princess Terra witnessed families desperately fleeing their houses, trying to save as much of their belongings as they could...

by wotan_anubis
---
---
Math and the Battledome
The Battledome is a world teeming with mathematics that happen right before your very eyes, without you even thinking about it.

by beatzero3
---
NTV
Why would a cute little Plushie Scorchio need to run for his life?

by lindy_guo
---
---