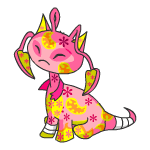 Attack of the 50-Foot Harris!
"Okay! THAT was the last straw!" Magnolia exclaimed, driving a wrecking ball through the streets. "You're going DOWN, SNUGGLES!"
by peachifruit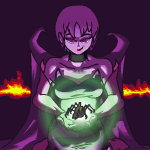 Casting a Shadow
"Don't mess with the Dark Faerie!" the Faerie snapped.
by oily106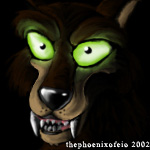 Darken Fate: The Werelupe's Curse
"You really should be careful what you wish for," I chuckled as I helped myself to a large vein cabbage and pondered the night.
by shidi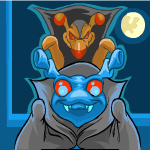 Dragon Thieves: Count Von Roo
"You must not take this personally," the Count was saying, "but I cannot allow you to leave here alive. You have seen too much."
by child_dragon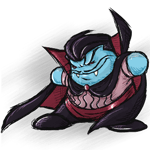 Hubrid Nox VS. MAGAX
"There is no hope for any of you..."
by sidohsam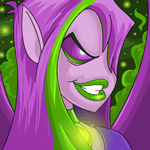 Jhudora and the Grand Lightning Beam
"Haha, so the puny little Kacheek tries to save the great noble Light Faerie, eh?"
by twayblade807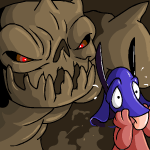 Living Haunts
We all stopped laughing abruptly as a green fog drifted in from the darkened kitchen and began forming into a vague shape.
by scriptfox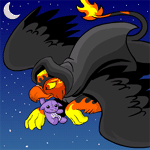 Myyth's Halloween Candy
"Turning Pets and petpets into plushies, I would have never thought of it Myyth. This will work out quite well, I think."
by averyangryshaylir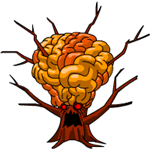 The Brain Tree's Bad Day
"This quest wasn't even worth doing! Now we'll never do the Brain Tree Quest!"
by twayblade807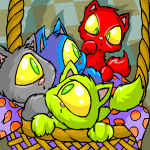 The Meowclops with Two Eyes
"No one's going to buy him," said one of the more robust kittens, Roderick. "So we're gonna just have to abandon him. Maybe outside, near the dumpsters..."
by scrollfox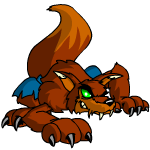 Trick or Treat?
The thief sneered as he watched Al'Kuna walk out of her NeoHome on Halloween night.
by alkuna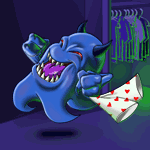 Villains' Party Night: Neoween
The Pant Devil eyed his punch bowl nervously. All Neocola for me, he thought.
by leb388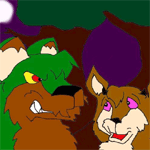 Zarrelian's Howloween
"I have to go Trick-or-treating with Zarrelian? Mr. Ixi Of Doom? Sir-creeps-me-out-a lot? I'd rather go with Balthazar!" Mordegan cried.
by battlesunn